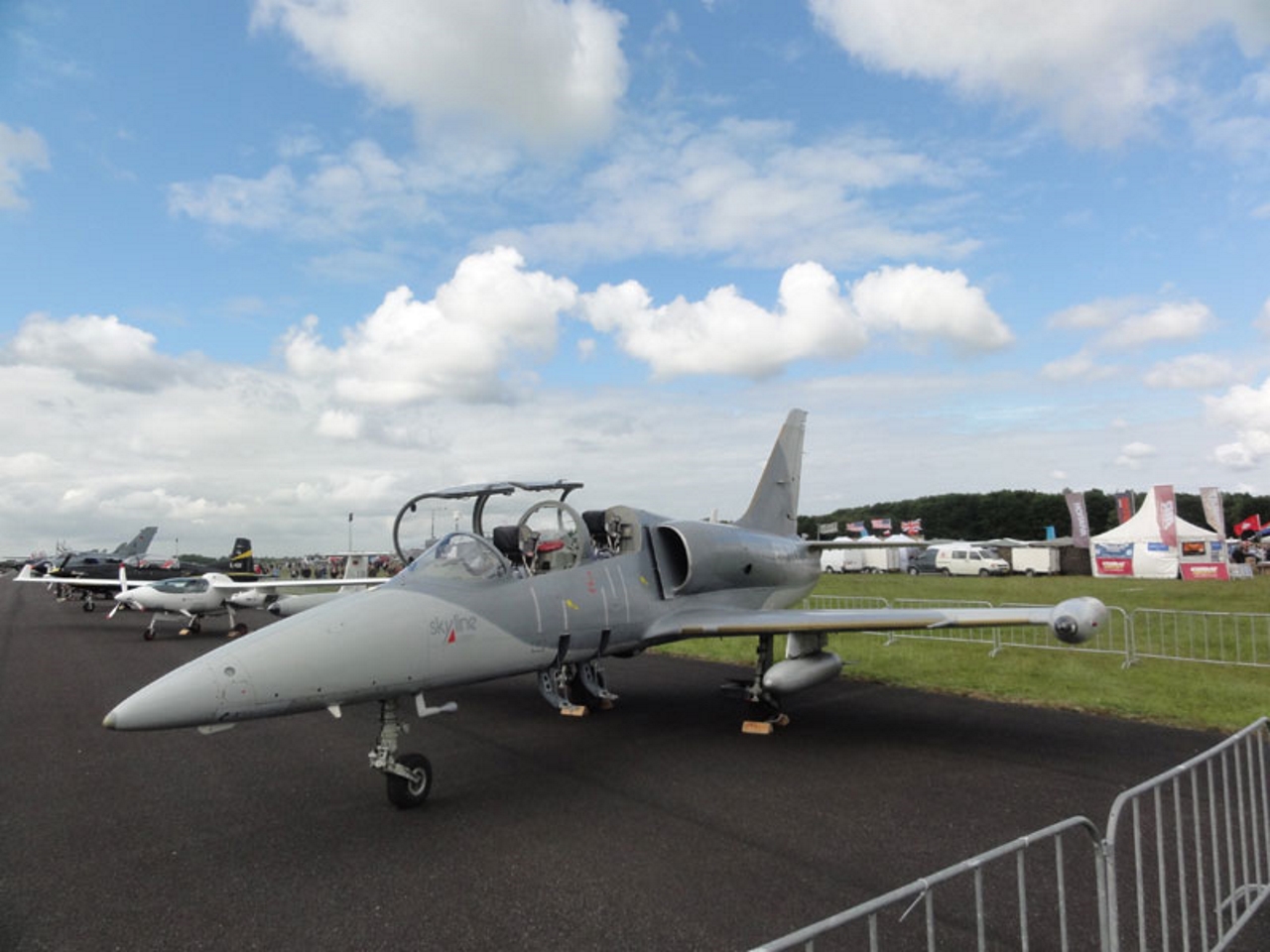 Aero L-39 Albatros

Zemlja
Иehoslovaиka
Ulogu
Vojni trenerski avioni
Proizvodi
1971–1996
Izgradio
2900
The
Aero L-39 Albatros
is a high-performance jet trainer aircraft developed in Czechoslovakia by Aero Vodochody. It was designed during the 1960s as a replacement for the Aero L-29 Delfín as a principal training aircraft. The L-39 Albatros has the distinction of being the first of the second-generation jet trainers to be produced, as well as being the first trainer aircraft to be equipped with a turbofan powerplant. The type was exported to a wide range of countries as a military trainer. The L-39 Albatros later served as the basis for the updated L-59 Super Albatros, as well as the L-139 (prototype L-39 with Garrett TFE731 engine). A further development of the design, designated as the L-159 ALCA, entered production in 1997. To date, more than 2,800 L-39s have served with over 30 air forces around the world. The Albatros is the most widely used jet trainer in the world; in addition to performing basic and advanced pilot training, it has also flown combat missions in a light-attack role. The design never received a NATO reporting name.
Izvor:

Aero L-39 Albatros na Vikipediji
Aero L-39C Albatros Walk Around
Fotografi
Meindert de Vreeze, Cees Hendriks
Lokalizacija
Nepoznato
Fotografije
152
Wait, Searching Aero L-39 Albatros photos for you...

Srodni kompleti:
L-39C Albatros
Trubaи
05804
1:48
Kompletan komplet
Clic za pretragu
L-39ZA/ZA ART Albatros
Poseban hobi
SH48167
1:48
Kompletan komplet
Clic za pretragu
Pronađi komplete na eBay-u:
Pretraga na eBay-u
Tražimo ono što vam treba, predlažemo vam ovo, ali vi ste ti ti koji odlučujete
...
Views : 4526