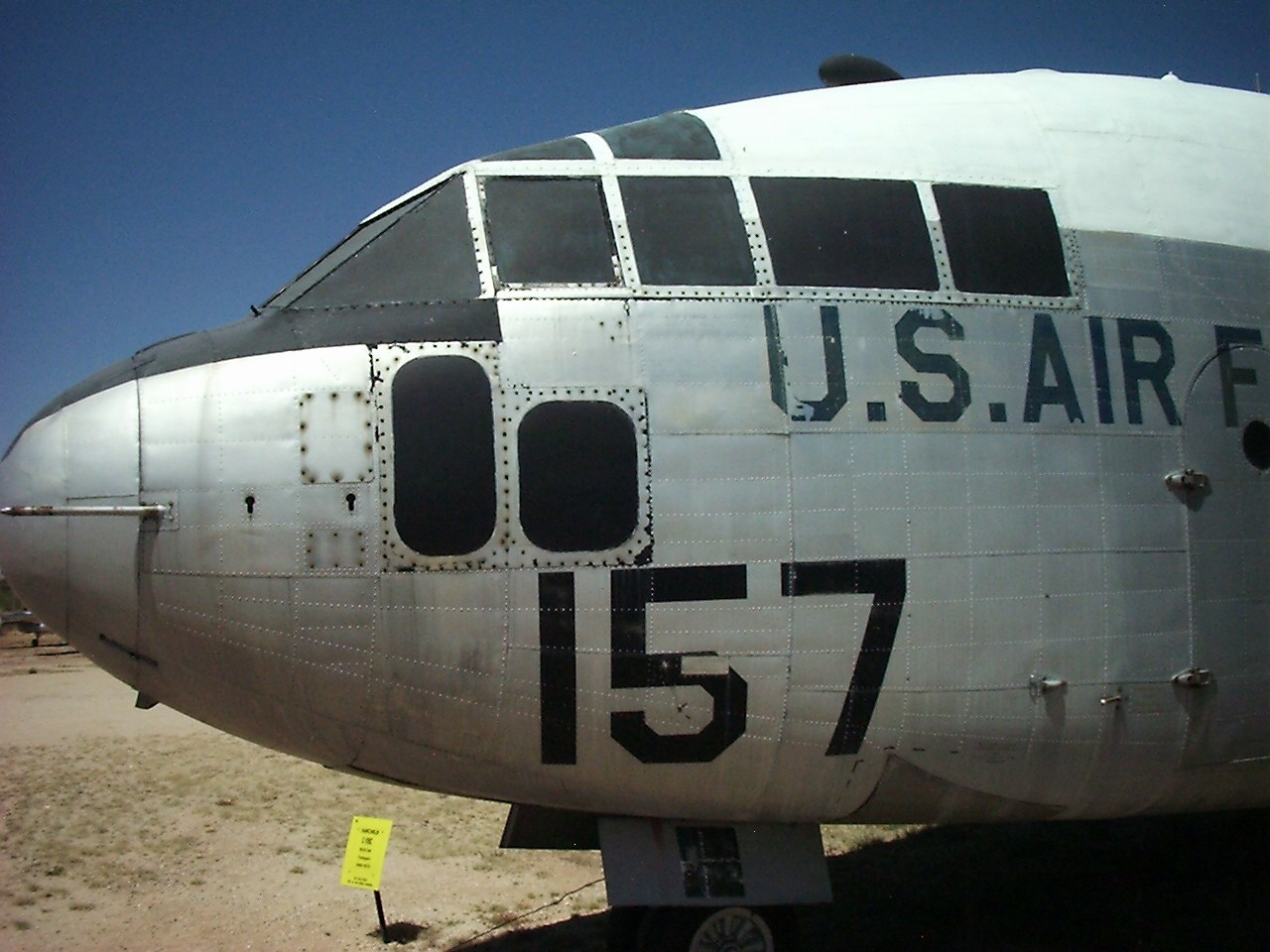 Fairchild C-119 Flying Boxcar

Zemlja
Sad
Ulogu
Vojni transportni avioni
Proizvodi

1949–1955

Izgradio

1183
The Fairchild C-119 Flying Boxcar (Navy and Marine Corps designation R4Q) was an American military transport aircraft developed from the World War II-era Fairchild C-82 Packet, designed to carry cargo, personnel, litter patients, and mechanized equipment, and to drop cargo and troops by parachute. The first C-119 made its initial flight in November 1947, and by the time production ceased in 1955, more than 1,100 C-119s had been built. Its cargo-hauling ability and unusual twin-boom design earned it the nickname "Flying Boxcar".
Fairchild C-119G Flying Boxcar Walk Around

Fotograf
Meindert de Vreeze
Lokalizacija
Nepoznato
Fotografije
86
Wait, Searching Fairchild C-119 Flying Boxcar photos for you…

Srodni kompleti:
Roden
1:144
Kompletan komplet
Clic za pretragu
C-119C Flying Boxcar Walk Around
Fotograf
Fotios Rouch
Lokalizacija
Nepoznato
Fotografije
45
Pronađi komplete na eBay-u:
Pretraga na eBay-u
Tražimo ono što vam treba, predlažemo vam ovo, ali vi ste ti ti koji odlučujete
...
Fairchild C-119C-17-FA Flying Boxcar
Fotograf
Vladimir Jakubov
Lokalizacija
Muzej Zamka AFB
Fotografije

197
Views : 3189