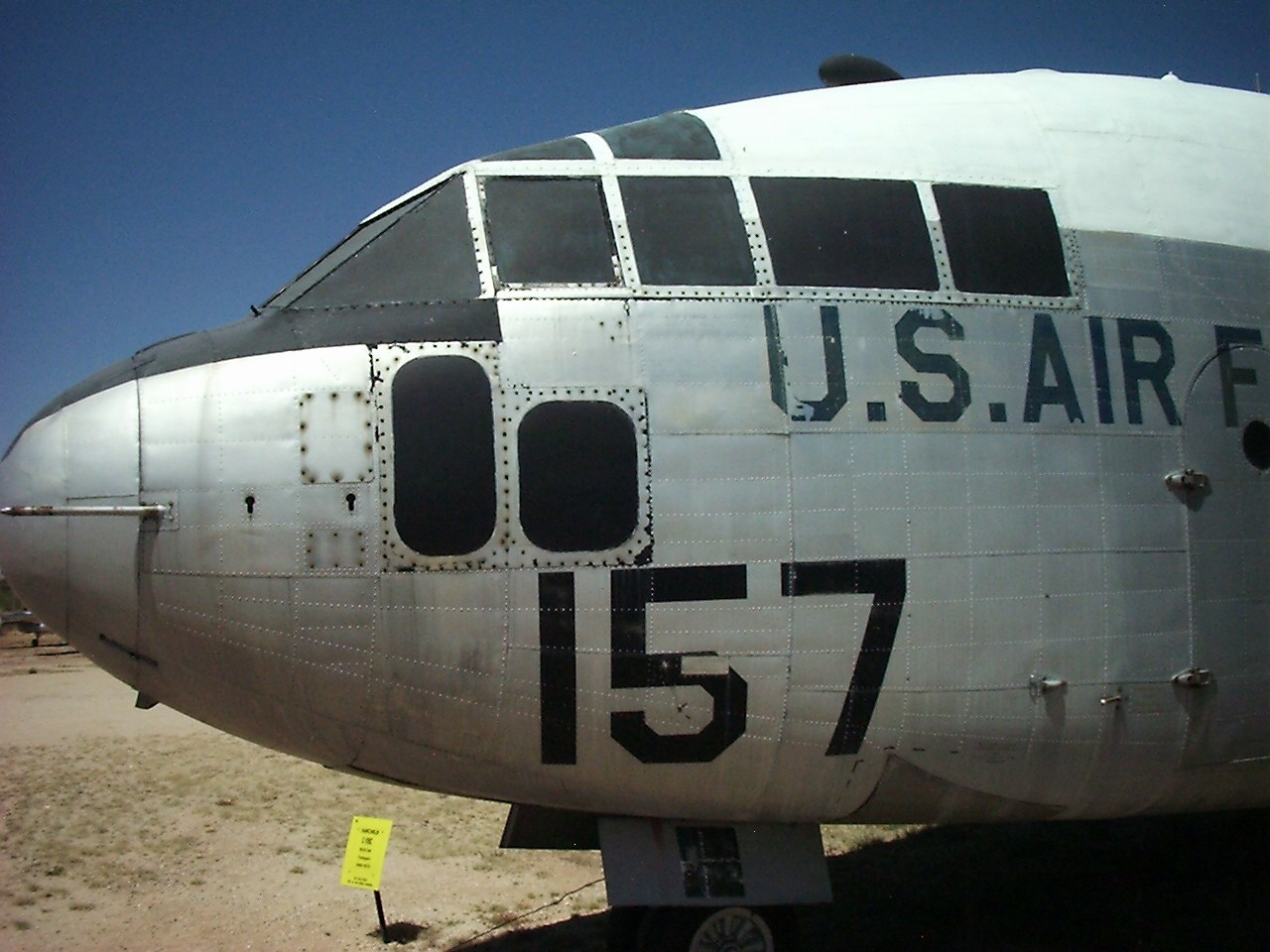 Fairchild C-119 Flying Boxcar

Land
Usa
Rolle
Militärtransportflugzeug
Produziert

1949–1955

Gebaut

1183
das Fairchild C-119 Flying Boxcar (Navy and Marine Corps designation R4Q) was an American military transport aircraft developed from the World War II-era Fairchild C-82 Packet, designed to carry cargo, personnel, litter patients, and mechanized equipment, and to drop cargo and troops by parachute. The first C-119 made its initial flight in November 1947, and by the time production ceased in 1955, more than 1,100 C-119s had been built. Its cargo-hauling ability and unusual twin-boom design earned it the nickname "Flying Boxcar".
Fairchild C-119G Flying Boxcar Walk Around

Fotograf
Meindert de Vreeze
Lokalisierung
Unbekannter
Fotos
86
Wait, Searching Fairchild C-119 Flying Boxcar photos for you…

Zugehörige Kits:
Clic für die Suche
C-119C Flying Boxcar Walk Around
Fotograf
Fotios Rouch
Lokalisierung
Unbekannter
Fotos
45
Finden Sie Kits bei eBay:
Suchen bei eBay
Suchen Sie nach dem, was Sie brauchen, Wir schlagen dies vor, aber Sie sind es, die entscheiden
Sie können auch sehen:
Fairchild C-119C-17-FA Flying Boxcar
Fotograf
Wladimir Nikolajewitsch Jakubow
Lokalisierung

Castle AFB Museum

Fotos

197
Views : 2503