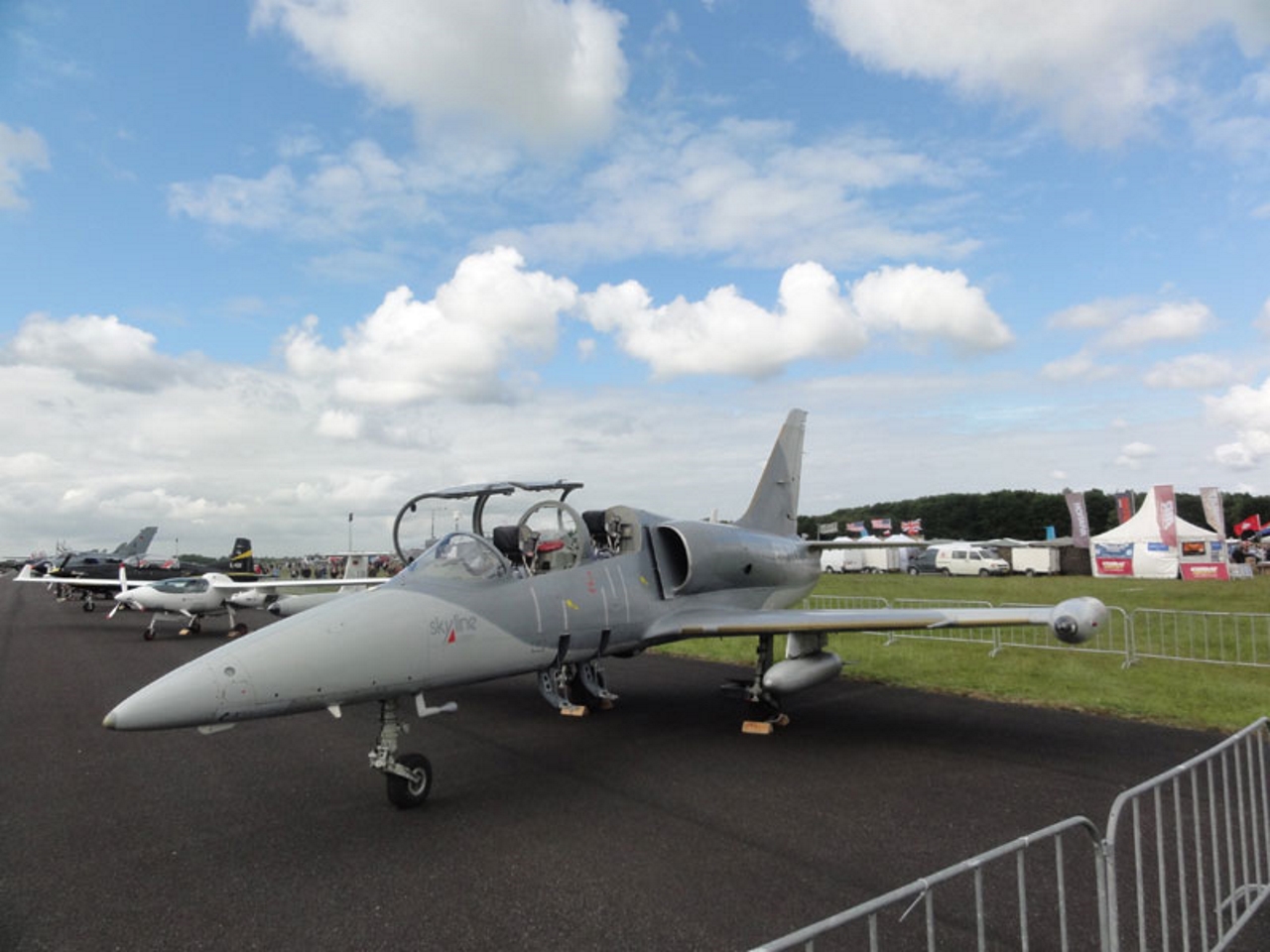 Aero L-39 Albatros

Country
Czechoslovakia
Role
Military trainer aircraft
Produced
1971–1996
Built
2900
The
Aero L-39 Albatros
is a high-performance jet trainer aircraft developed in Czechoslovakia by Aero Vodochody. It was designed during the 1960s as a replacement for the Aero L-29 Delfín as a principal training aircraft. The L-39 Albatros has the distinction of being the first of the second-generation jet trainers to be produced, as well as being the first trainer aircraft to be equipped with a turbofan powerplant. The type was exported to a wide range of countries as a military trainer. The L-39 Albatros later served as the basis for the updated L-59 Super Albatros, as well as the L-139 (prototype L-39 with Garrett TFE731 engine). A further development of the design, designated as the L-159 ALCA, entered production in 1997. To date, more than 2,800 L-39s have served with over 30 air forces around the world. The Albatros is the most widely used jet trainer in the world; in addition to performing basic and advanced pilot training, it has also flown combat missions in a light-attack role. The design never received a NATO reporting name.
Source:

Aero L-39 Albatros on Wikipedia
Aero L-39C Albatros Walk Around
Photographers
Meindert de Vreeze, Cees Hendriks
Localisation
Unknow
Photos
152
Wait, Searching Aero L-39 Albatros photos for you…

Related kits:
L-39C Albatros
Trumpeter
05804
1:48
Full kit
Clic for Search
L-39ZA/ZA ART Albatros
Special Hobby
SH48167
1:48
Full kit
Clic for Search
Find kits on eBay:
Search on eBay
Search for what you need, We suggest this but it is you who decide
...
More info:
The Aero L-39 Albatros is a high-performance jet trainer aircraft developed in Czechoslovakia by Aero Vodochody. It was designed to replace the older Aero L-29 Delfin as the main training aircraft for the Warsaw Pact air forces. The L-39 Albatros has a low-wing monoplane configuration with a tricycle landing gear and a tandem cockpit for two crew members. The aircraft is powered by a single Ivchenko AI-25TL turbofan engine, which gives it a maximum speed of 750 km/h and a range of 1,100 km. The L-39 Albatros can also carry various weapons on four underwing hardpoints, such as rockets, bombs, gun pods, or air-to-air missiles.
The L-39 Albatros first flew in 1968 and entered service in 1972. Since then, it has been widely used by many countries around the world, especially in Eastern Europe, Africa, and Asia. The L-39 Albatros is known for its reliability, simplicity, and low operating costs. It is also popular among civilian operators and aerobatic teams, such as the Breitling Jet Team and the Patriots Jet Team. The L-39 Albatros has been upgraded and modified over the years, resulting in several variants with improved performance and capabilities. Some of the most notable variants include the L-39ZA armed trainer, the L-39ZO light attack aircraft, and the L-39NG next-generation trainer.
Views : 4818