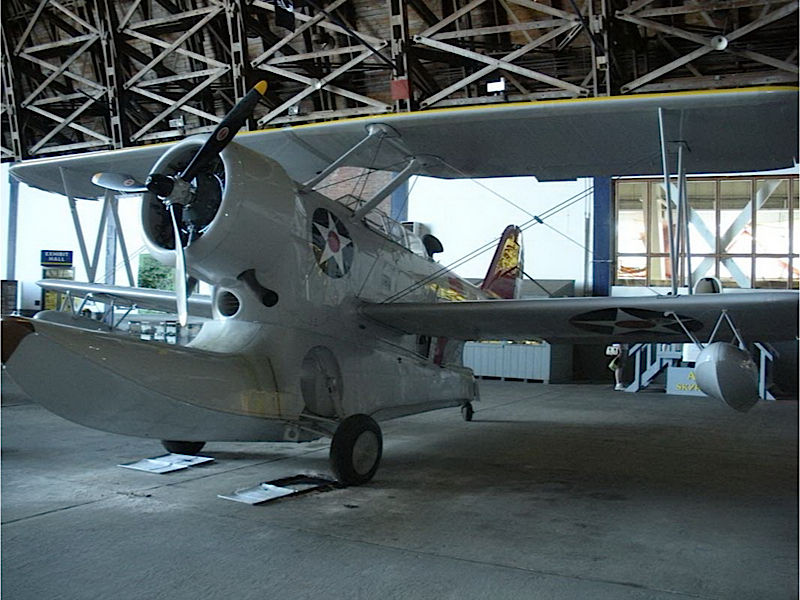 Grumman J2F-6 Patka

Zemlja
Sad
Ulogu
Hidravion biplan monomoteur
Prvi let
1936
Izgradio
584
The Grumman J2F Patka (company designation G-15) was an American single-engine amphibious biplane. It was used by each major branch of the U.S. armed forces from the mid-1930s until just after World War II, primarily for utility and air-sea rescue duties. It was also used by the Argentine Navy, who took delivery of their first Duck in 1937. After the war, J2F Ducks saw service with independent civilian operators, as well as the armed forces of Colombia and Mexico. The J2F was an improved version of the earlier JF Duck, with its main difference being a longer float.
Grumman J2F-6 Duck
Fotograf
Nepoznato
Lokalizacija
Nepoznato
Fotografije
48
Wait, Searching Grumman J2F-6 Duck for you…

Technical: Équipage : 2 (1 pilote, 1 observateur) Longueur : 10,37 m Largeur : 4,25 m Surface alaire : 38 m2 Poids à vide : 2 485 kg Vitesse de croisière : 248 km/h Vitesse maximale : 304 km/h Plafond : 6 100 m Rayon d'action : 1 255 km Armement Interne : 1 mitrailleuse Browning 1919 (7,62 mm) Armement Externe : Bombe de 295 kg ou charge de profondeur
Srodni kompleti:
Pronađi komplete na eBay-u:
Pretraga na eBay-u

Tražimo ono što vam treba, predlažemo vam ovo, ali vi ste ti ti koji odlučujete

...
Grumman J2F-6 Duck Walk Around
Fotograf
Rendi Rej
Lokalizacija

Tillamook Air Museum

Fotografije
49
Views : 5591