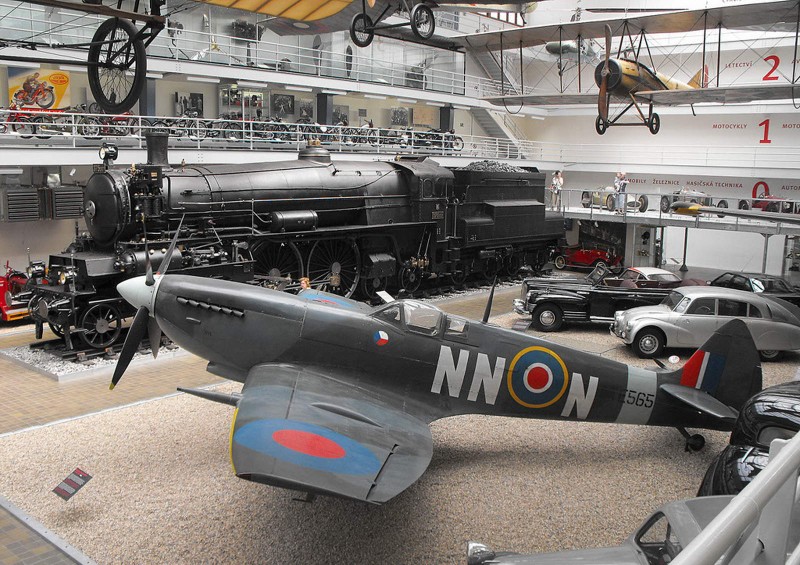 Spitfire Mk.IX

Državi
Uk
Vlogo

Fighter / Photo-reconnaissance

Prvi let

September 1941

Zgrajena

8996
The British Supermarine Spitfire was facing several challenges by mid-1942. The debut of the formidable Focke-Wulf Fw 190 in late 1941 had caused problems for RAF fighter squadrons flying the latest Spitfire Mk Vb. Rolls-Royce engineers were already working on a new version of the Merlin incorporating a two-stage supercharger; the combination of the improved Merlin and the Spitfire Mk VC airframe in a "stop-gap" design allowed the RAF to combat the Fw 190 on equal terms. In a second stream of development Supermarine was working on an improved, reinforced, Spitfire airframe which incorporated several new features and was designed for the Merlin 60 and 70 series engines. This new airframe later formed the basis for the Rolls-Royce Griffon powered Spitfires.
Mk IX (type 361): BS456 UZ-Z of 306(Polish) Toruński Squadron, RAF Northolt, November 1942. A Spitfire IX converted from a Mk VC airframe. A teardrop shaped blister for a Coffman cartridge starter can be seen just behind the propeller. This aircraft carries a 30-gallon "slipper" drop tank under the fuselage. In the early months of 1942, with the clear superiority of the Focke Wulf Fw 190 over the Spitfire VB, there was much pressure to get Spitfires into production using the new two-stage supercharged Merlin 61 engine. In September 1941 the Spitfire Mk III prototype N3297 had been converted by Rolls-Royce at their Hucknall plant to take a Merlin 60, which had been specifically designed for use in the Wellington Mk VI high altitude bomber.
Spitfire LF Mk.IXE
Fotograf
Neznano
Lokalizacijo
Neznano
Fotografije
69
Wait, Searching Spitfire LF Mk.IXE photos for you…

Supermarine Spitfire Mk IX Walk Around
Fotograf
Bill Maloney
Lokalizacijo

Canadian Warplane Heritage Museum

Fotografije
46
Povezani kompleti: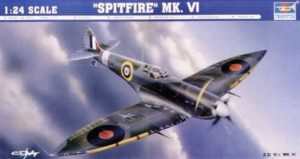 Trobentač
1:24
Celoten komplet
Clic za iskanje
Spitfire MK IX (Replica) WalkAround
Fotograf
Vladimir Jakubov
Lokalizacijo
Neznano
Fotografije
77
Poiščite komplete na eBayu:
Iskanje na eBayu
Poiščite, kar potrebujete, predlagamo to, vendar ste vi tisti, ki se odločite
Supermarine Spitfire Mk.IX Walk Around
Fotograf
Neznano
Lokalizacijo
Neznano
Fotografije
27
Prav tako si lahko ogledate:
Supermarine Spitfire Mk IX Walk Around
Fotograf
Bill Maloney
Lokalizacijo
RCAF Royal Canadian Air Force Museum
Fotografije
18
Spitfire Mk.IX Tropical Walk Around
Fotograf
Neznano
Lokalizacijo
Neznano
Fotografije
28
Views : 5203