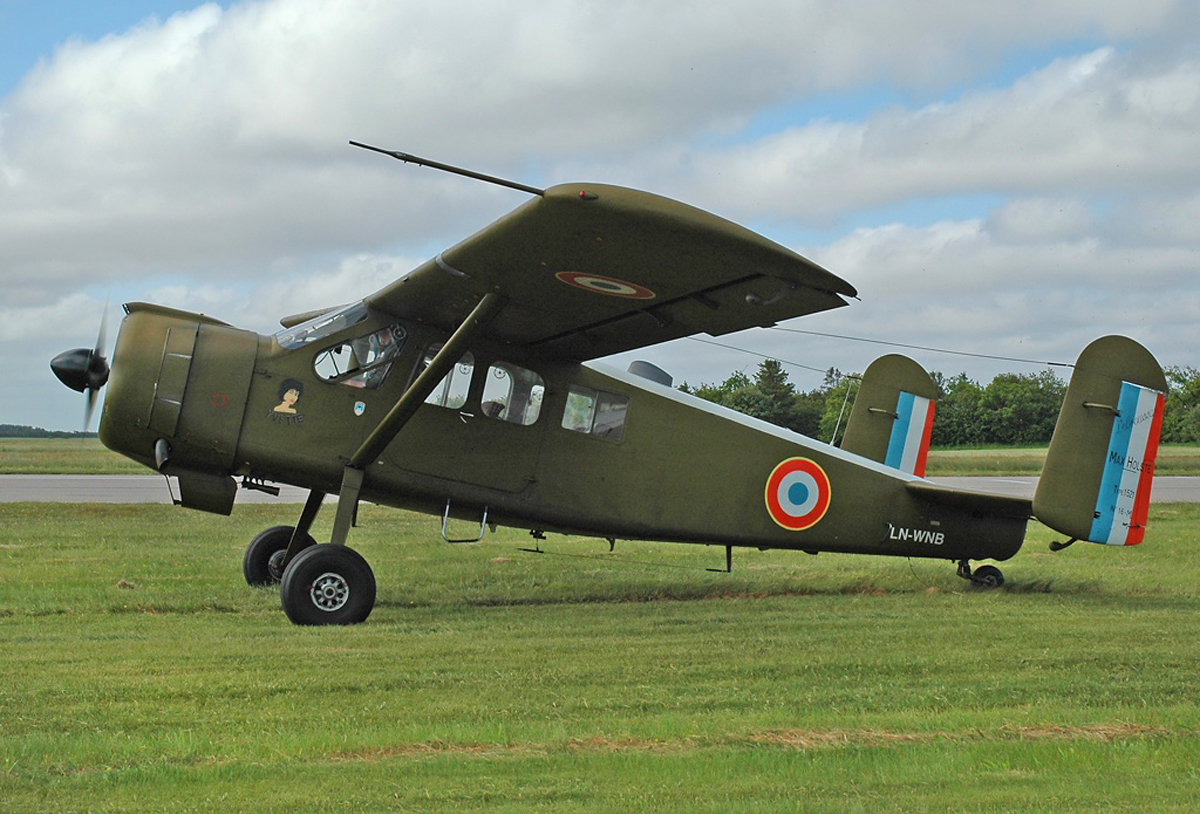 Max Holste MH.1521 Broussard

Country
France
Role
Six-seat utility monoplane
First fly
1952
Built
396
The Max Holste MH.1521 Broussard is a 1950s French six-seat utility monoplane designed by Max Holste to meet a French Army requirement. Following the end of the Second World War, Avions Max Holste designed and built a new two-seat trainer and tourer aircraft, the Max Holste MH.52, of which only small numbers were built. Holste then responded to a French Army requirement for an artillery spotter aircraft for a lightweight liaison and observation aircraft.
Max Holste MH-1521 Broussard
Photographers
Unknow
Localisation
Unknow
Photos
100
Wait, Searching Max Holste MH.1521 Broussard for you…

Related kits:
Find kits on eBay:
Search on eBay
Search for what you need, We suggest this but it is you who decide
...
More info:
The Max Holste MH.1521 Broussard was a versatile and rugged utility aircraft that served in various roles for the French military and civil operators. Designed by engineer Max Holste in the early 1950s, the Broussard was a high-wing monoplane with a metal structure and fabric covering. It had a fixed tailwheel landing gear and a powerful Pratt & Whitney R-985 radial engine that gave it excellent short take-off and landing (STOL) capabilities. The Broussard could carry up to six passengers or cargo in its spacious cabin, which had large windows for observation purposes. The Broussard was also equipped with a radio compass and a VHF radio for navigation and communication.
The Broussard first flew on 17 November 1952 and entered service with the French Army in 1956 as an artillery spotter, liaison and observation aircraft. It saw extensive action in the Algerian War, where it proved its reliability and durability under harsh conditions. The Broussard was also used by the French Air Force and Navy for similar missions, as well as by other countries such as Cambodia, Madagascar, Morocco and Vietnam. Some Broussards were modified with weapons such as machine guns or rockets for counter-insurgency operations. The Broussard remained in service until 1993, when it was replaced by more modern helicopters.
The Broussard also had a successful civil career, being used by private owners, clubs, companies and organizations for various purposes such as aerial photography, surveying, parachuting, glider towing or bush flying. Some Broussards were converted into amphibious aircraft with floats or skis for water or snow operations. The Broussard is still flown today by enthusiasts who appreciate its classic design and performance.
Views : 16