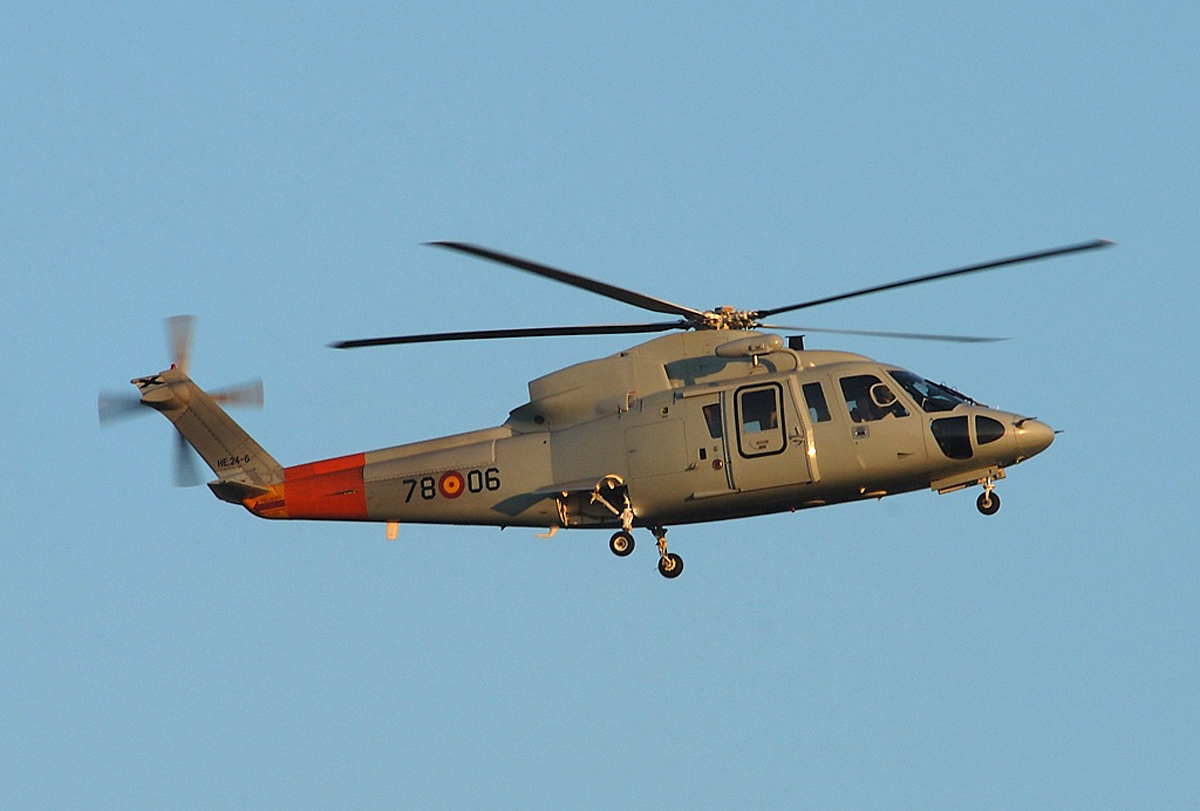 Sikorsky S-76

Country
USA
Role
Utility helicopter
First fly
13 February 1977
Built
875
The Sikorsky S-76 is a medium-size commercial utility helicopter designed and produced by the American helicopter manufacturer Sikorsky Aircraft. It is the company's first helicopter specifically developed for the civilian market.
Source: Sikorsky S-76 on Wikipedia
Sikorsky S-76 Spirit
Photographers
Unknow
Localisation
Unknow
Photos
101
Wait, Searching Sikorsky S-76 for you…

Related kits:
Find kits on eBay:
Search on eBay
Search for what you need, We suggest this but it is you who decide
...
More info:
The Sikorsky S-76 is a versatile helicopter that can perform various missions such as offshore oil and gas transportation, executive transport, search and rescue, and air ambulance. It is produced by Sikorsky Aircraft, a subsidiary of Lockheed Martin, and has been in service since 1979. The S-76 has a four-bladed main rotor and a four-bladed tail rotor, both driven by two turboshaft engines. The landing gear is retractable for improved aerodynamics and reduced noise.
The S-76 can carry up to 12 passengers or 4 stretchers in its spacious cabin, which can be configured for different needs. The S-76 has a high level of safety and reliability, with more than 7.5 million flight hours accumulated by over 875 aircraft delivered worldwide. The latest model of the S-76 is the S-76D, which features more powerful engines, an advanced avionics suite, a quieter rotor system, and an all-composite airframe.
Views : 36