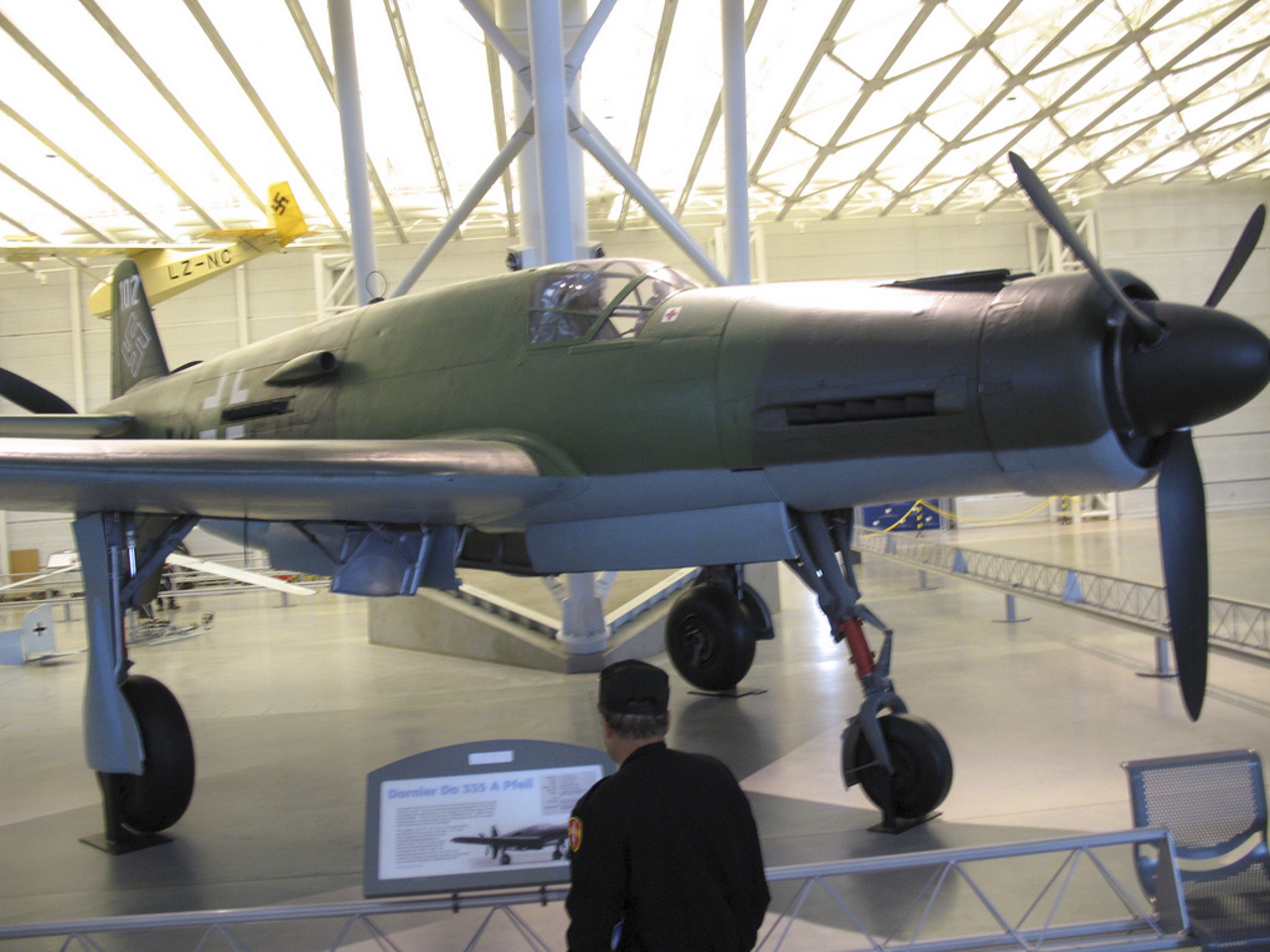 Dornier Do.335

Country
Nazi Germany
Role
Fighter-bomber
First flight
26 October 1943
Built
37
The Dornier Do 335 Pfeil ("Arrow") was a World War II heavy fighter built by the Dornier company. The two-seater trainer version was also called Ameisenbär ("anteater"). The Pfeil's performance was much better than other twin-engine designs due to its unique "push-pull" layout and the much lower aerodynamic drag of the in-line alignment of the two engines. It was Germany's fastest piston-engined aircraft of World War II. The Luftwaffe was desperate to get the design into operational use, but delays in engine deliveries meant that only a handful were delivered before the war ended.
Source: Dornier Do.335 on Wikipedia
Dornier Do.335 A-0 Pfeil Walk Around
Photographer
Cees Hendriks
Localisation
Unknow
Photos
67
Wait, Searching Dornier Do.335 for you…

Related kits:
Dornier Do 335 A Fighter Bomber The
HK Models
01E08
1:32
Full kit
Clic for Search
Dornier Do 335 A B-2 Pfeil
Photographer
Unknow
Localisation
Unknow
Photos
26
Find kits on eBay:
Search on eBay
Search for what you need, We suggest this but it is you who decide
...
Views : 4373