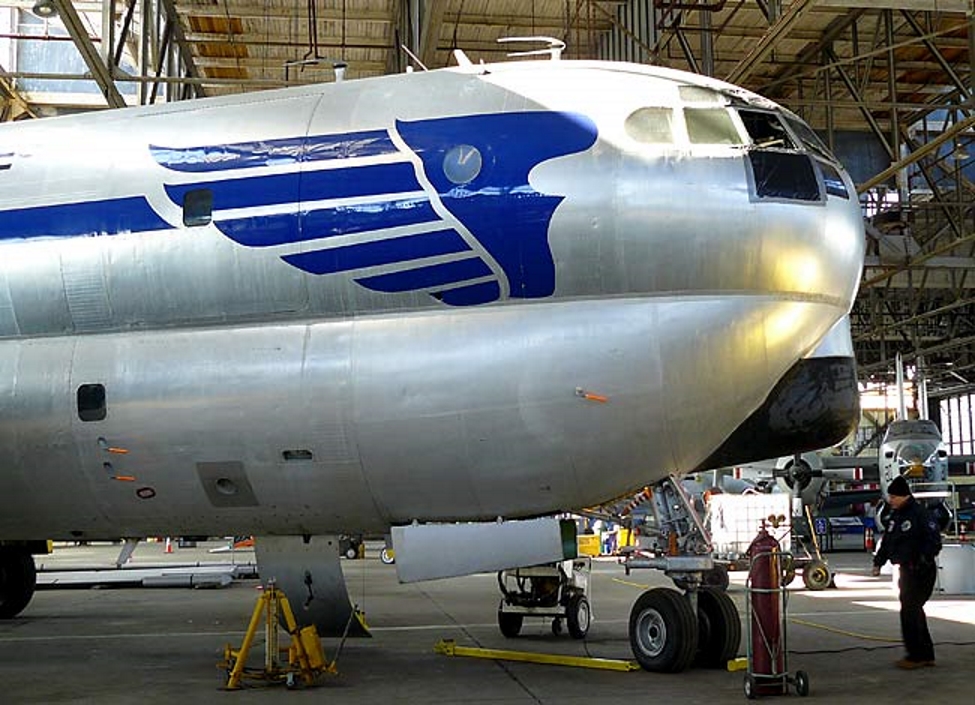 Boeing C-97 Stratofreighter

Riik
USA
Roll
Sõjaväe transpordilennukite
Esimese lennu

9 November 1944

Ehitatud

888
Euroopa Boeing C-97 Stratofreighter was a long-range heavy military cargo aircraft developed from the B-29 and B-50 bombers. Design work began in 1942, the first of 3 prototype XC-97s flew on 9 November 1944 (none saw combat), and the first of 6 service-test YC-97s flew on 11 March 1947. All these were based on the 24ST alloy structure and Wright R-3350 engines of the B-29 but with a larger-diameter fuselage upper lobe (making a figure of eight or 'double-bubble'section) and they had the B-29 vertical tail with the gunners position blanked off. Between 1944 and 1958, 888 C-97s in several versions were built, 811 being KC-97 tankers. C-97s served in the Berlin Airlift, the Korean War, and the Vietnam War.
Allikas:

Boeing C-97 Stratofreighter Wikipedia
Wait, Searching Boeing C-97 Stratofreighter for you…

Boeing C-97G Stratofreighter Walk Around
Photographer
Bill Maloney
Localisation
Unknow
Photos
62
Wait, Searching Boeing C-97 Stratofreighter for you…

Leia komplektid kohta eBay:
Otsi eBay
Otsida, mida sa vajad, soovitame kuid see on teile, kes otsustab
Näete ka :
Seotud komplektid:
Boeing C-97 Stratofreighter alates r/NetMaquettes
Views : 146