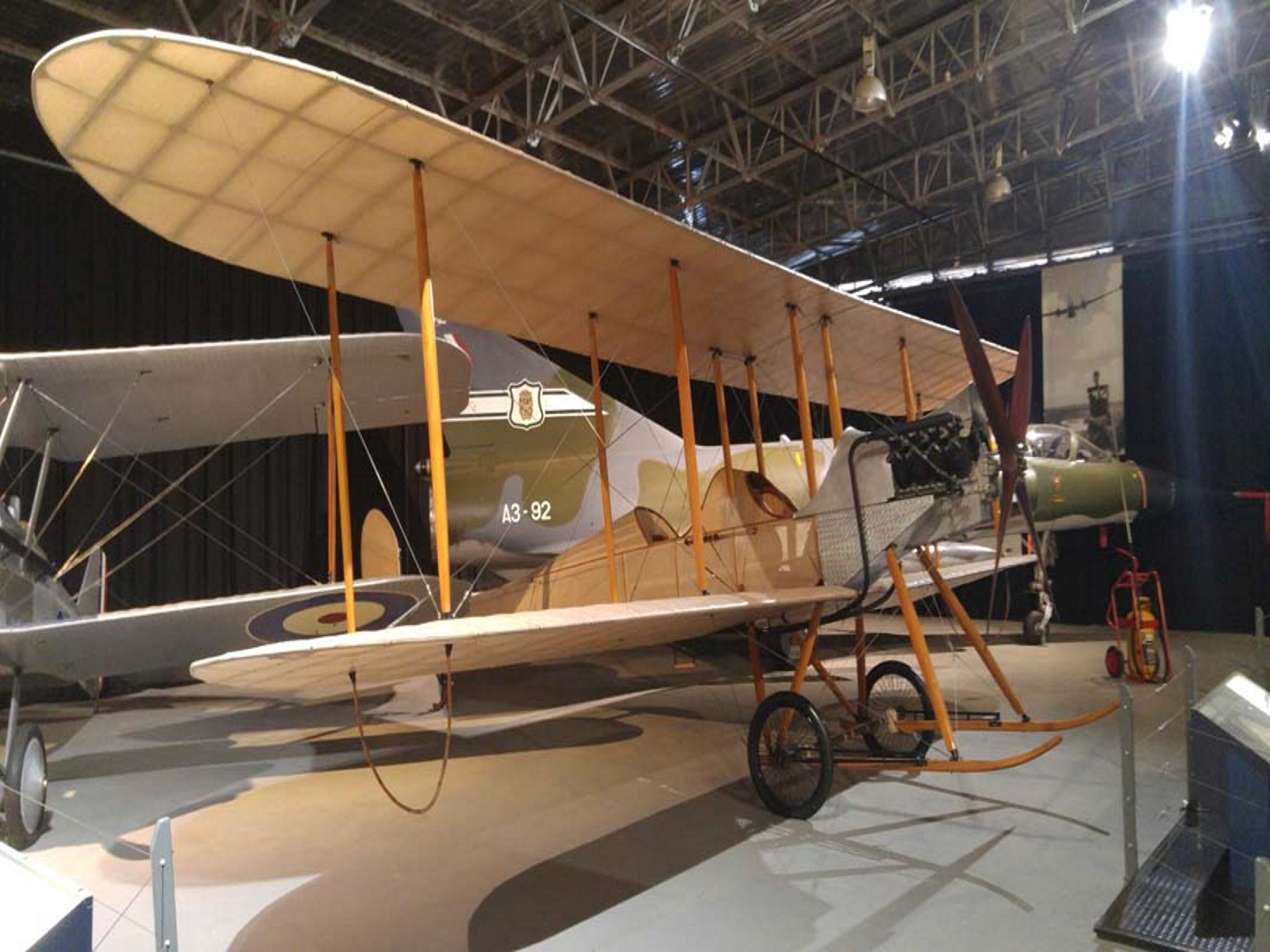 Royal Aircraft Factory BE2A

Land
Großbritannien
Typ

Biplane aircraft

Foto
Wladimir Nikolajewitsch Jakubow

Place

RAAF Museum, Point Cook, Australia

Thema

Album von

53

photos walk-around of a «Royal Aircraft Factory BE2A»
Fotogalerie eines Royal Aircraft Factory BE2A, The Royal Aircraft Factory B.E.2 was a British single-engine tractor two-seat biplane which was in service with the Royal Flying Corps (RFC) from 1912 until the end of World War I. About 3,500 were built. Initially used as front-line reconnaissance aircraft and light bombers; variants of the type were also used as night fighters. Like many warplanes since, the B.E.2 was retained in front-line service long after it had become obsolete, for want of a suitable replacement. After its belated withdrawal it finally served as a trainer, communications aircraft and on anti-submarine coastal patrol duties.
Wait, SearchingRoyal Aircraft Factory BE2A photos for you…

Zugehörige Kits:
Finden Sie Kits bei eBay:
Suchen bei eBay
Suchen Sie nach dem, was Sie brauchen, Wir schlagen dies vor, aber Sie sind es, die entscheiden
Sie können auch sehen:
Views : 1527