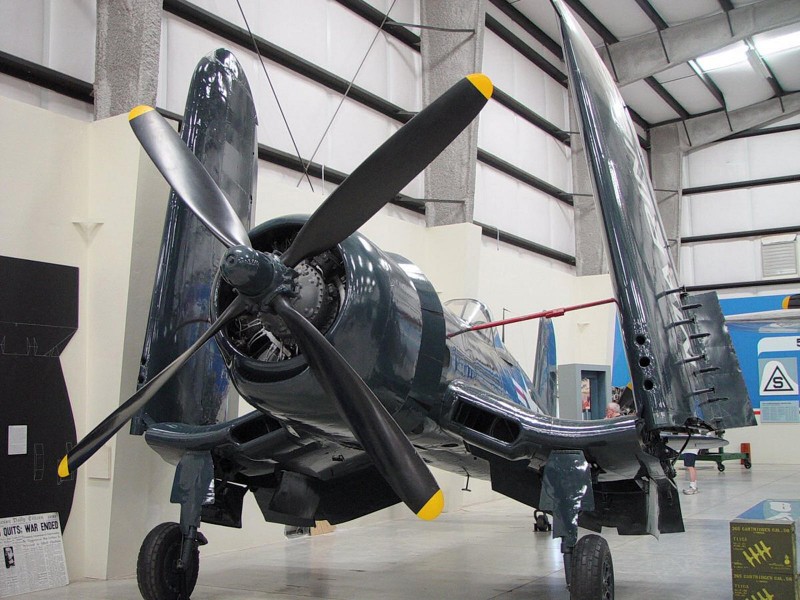 F4U-4 Pima Corsair

Country
USA
Type
Avion de chasse
Description

Album

21

photos walk-around of the " F4U-4 Pima Corsair "
Photo gallery on a F4U-4 Pima Corsair The Chance Vought F4U Corsair est un avion militaire, fabriqué par les États-Unis, utilisé de la Seconde Guerre mondiale jusqu'en 1968. C'est l'un des appareils les plus connus de la Seconde Guerre mondiale, notamment grâce à la série télévisée Les Têtes brûlées. Il s'illustra essentiellement dans le Pacifique, servant à la fois au sein de l'US Navy et de l'US Marine Corps. Le Corsair was primarily deployed during the campaigns in the Pacific to fight the new enemy that was the imperial japanese army from 1943. Between 7 and 30 April 1945, the Corsair was deployed to 305 devices by the US Navy on the occasion of the battle of Okinawa, with the support of 192 other Corsair of the Marine corps. About 600 missions, these units won 124 victories bringing the Corsair to the rank of a legendary plane, and to be called a " Sweetheart of Okinawa ". In total, this aircraft comprise more of 2140 wins, which was the second plane the more credited of the Pacific, and only 189 aircraft were shot down in air combat.
Source: F4U-7 Corsair on Wikipedia
Wait, Searching F4U-4 Pima Corsair photos for you...

Related kits:
Find kits on eBay:
Search on eBay
Search for what you need, We suggest this but it is you who decide
You can see also :
You can comment here :
F4U-4 Pima Corsair – WalkAround from u/PhilTheNet
Views : 2473