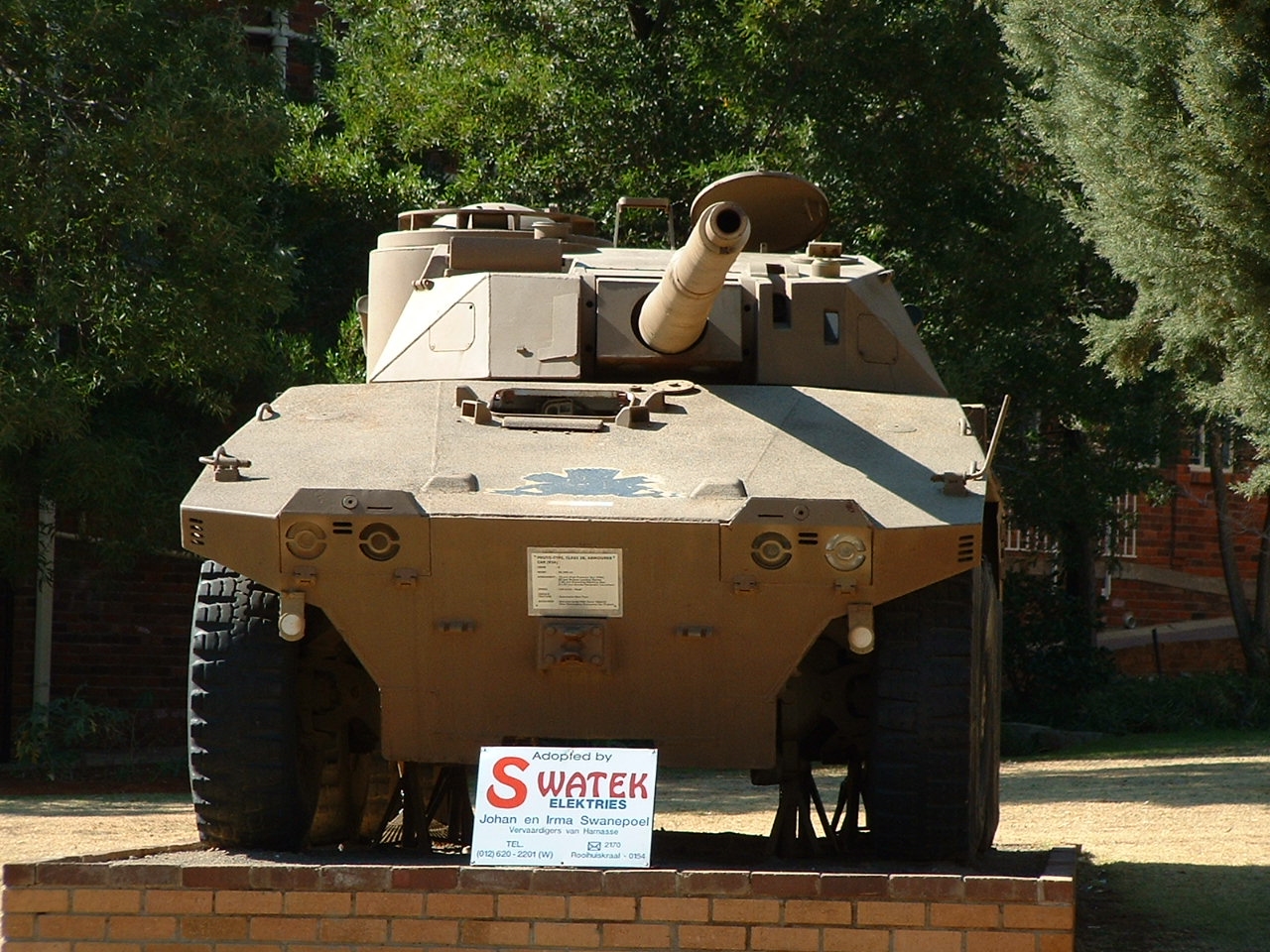 Rooikat

Country
South Africa
Type
Wheeled armoured fighting vehicle
Photographer
Jacques Pienaar
Topic

Album of

56

photos walk-around of a «Rooikat»
Photo gallery of a Rooikat, The Rooikat (Afrikaans for "Caracal"; literally "Red cat") is a wheeled armoured fighting vehicle built in South Africa for the South African Army. It was designed for combat reconnaissance and seek and destroy operations. Its secondary roles include combat support, anti-armour and anti-guerrilla operations. The Rooikat is intended for deep penetration missions, so the wheeled design was needed for speed and to counter sandy desert conditions that might slow tracked vehicles.
Source: Rooikat on Wikipedia
Wait, Searching Rooikat photos for you…

Related kits:
Find kits on eBay:
Search on eBay
Search for what you need, We suggest this but it is you who decide
You can see also :
Views : 1643