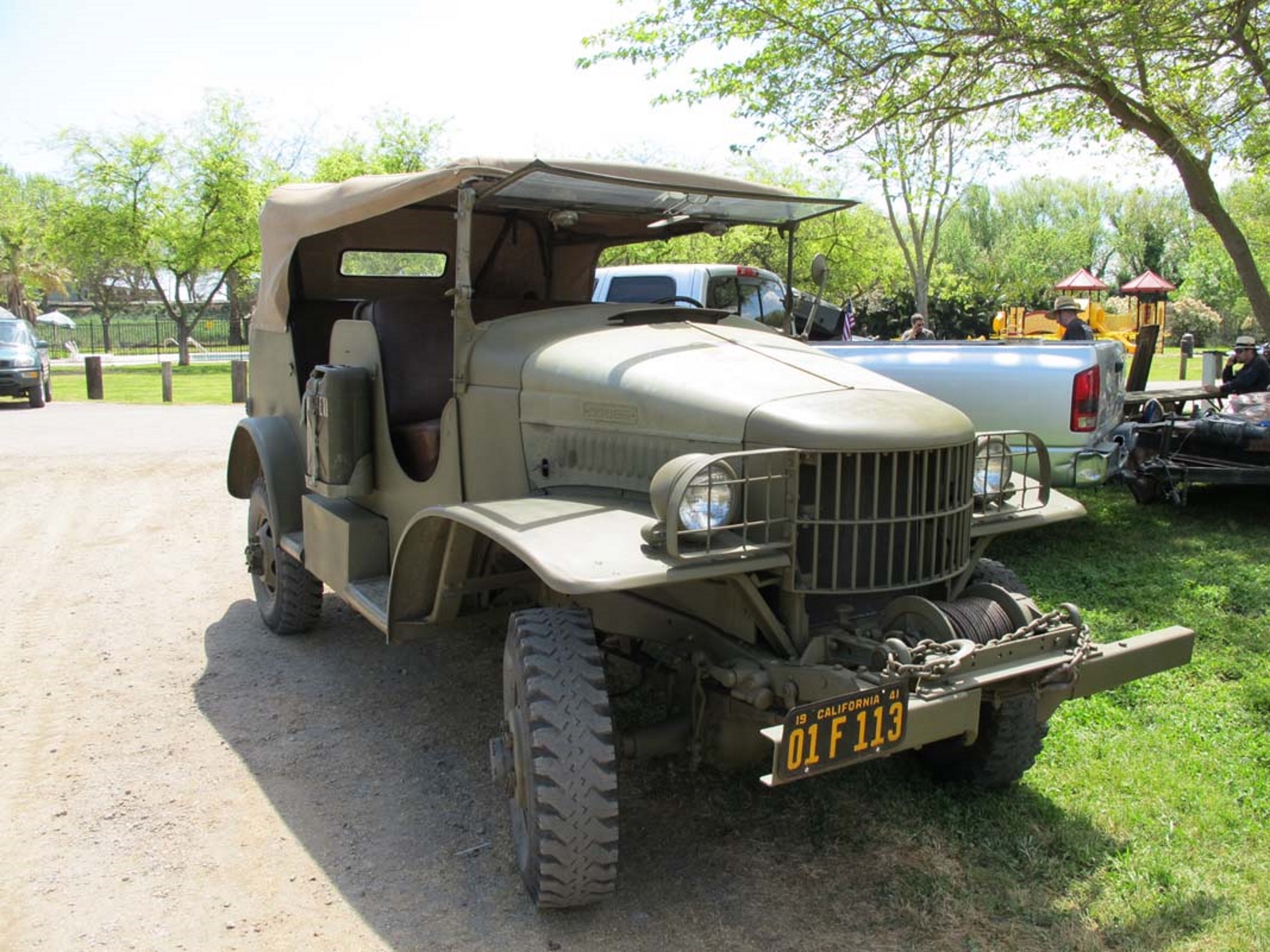 Dodge WC16

Country
USA
Type
Command car
Produced
1941-1945
Number built
255000+
The Dodge WC series was a range of light military trucks produced by Dodge and Fargo during World War II. The series included weapon carriers, telephone installation trucks, ambulances, reconnaissance vehicles, mobile workshops and command cars. They were replaced after the war by the Dodge M-series vehicles. WC was a Dodge model code: W for 1941 and C for half-ton rating. The C code was retained for the ¾ ton and 1½ ton 6×6 Dodges. WC6, WC8, WC15, WC16, WC23: Command cars.
Source: Dodge WC16 on Wikipedia
Dodge WC16, Truck, 1/2 ton, 4×4 Walk Around
Photographer
Vladimir Yakubov
Localisation
MVCC Camp Delta
Photos
98
Wait, Searching Dodge WC16 books for you…

Related kits:
Find kits on eBay:
Search on eBay
Search for what you need, We suggest this but it is you who decide
...
Views : 1496