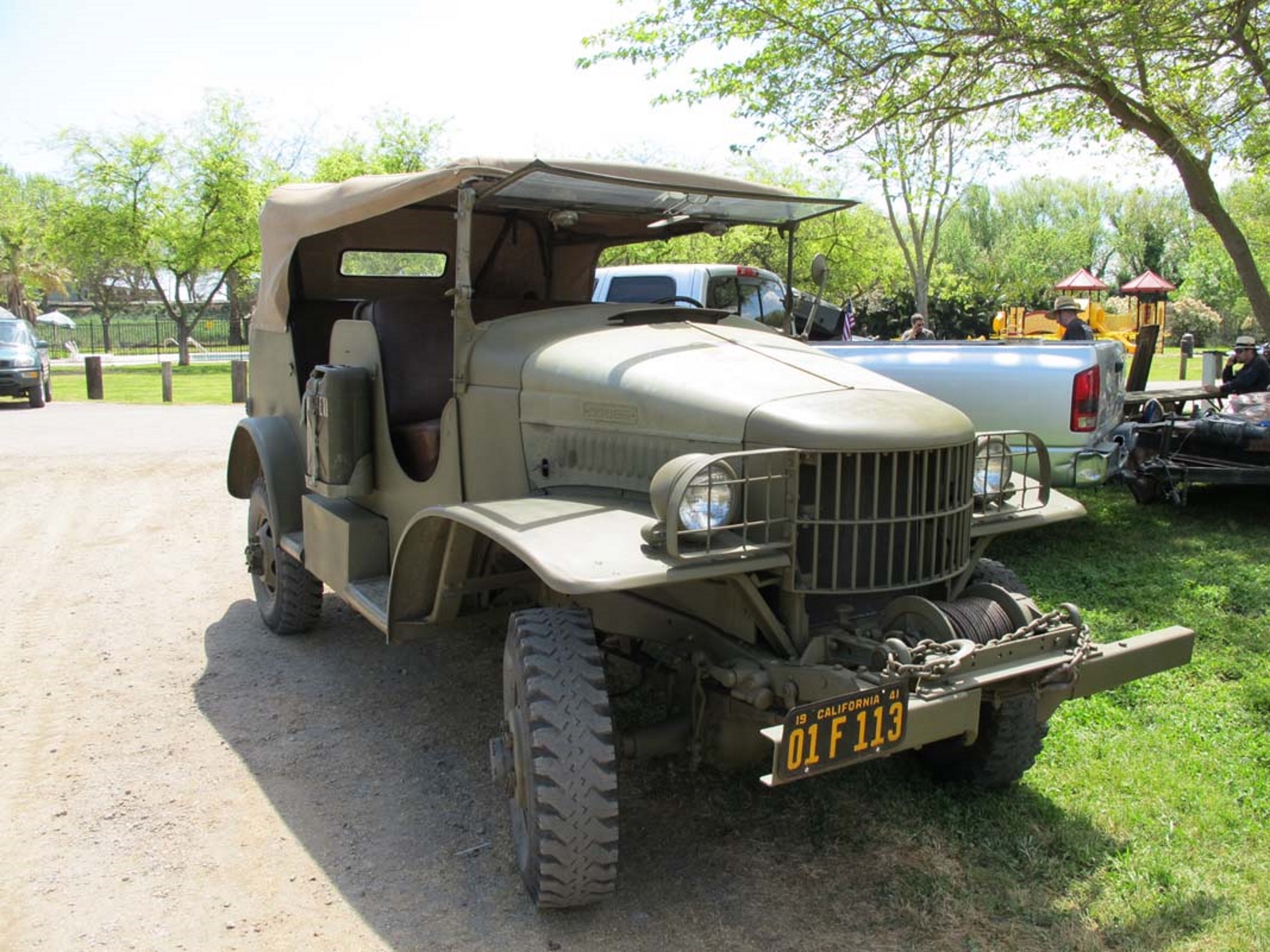 Dodge WC16

Zemlja
Sad
Tip

Command car

Proizvodi

1941-1945

Broj je napravljen

255000+
The Dodge WC series was a range of light military trucks produced by Dodge and Fargo during World War II. The series included weapon carriers, telephone installation trucks, ambulances, reconnaissance vehicles, mobile workshops and command cars. They were replaced after the war by the Dodge M-series vehicles. WC was a Dodge model code: W for 1941 and C for half-ton rating. The C code was retained for the ¾ ton and 1½ ton 6×6 Dodges. WC6, WC8, WC15, WC16, WC23: Command cars.
Izvor: Dodge WC16 on Wikipedia
Dodge WC16, Truck, 1/2 ton, 4×4 Walk Around

Fotograf
Vladimir Jakubov
Lokalizacija
MVCC Kamp Delta
Fotografije
98
Wait, Searching Dodge WC16 books for you…

Srodni kompleti:
Pronađi komplete na eBay-u:
Pretraga na eBay-u
Tražimo ono što vam treba, predlažemo vam ovo, ali vi ste ti ti koji odlučujete
...
Views : 1411