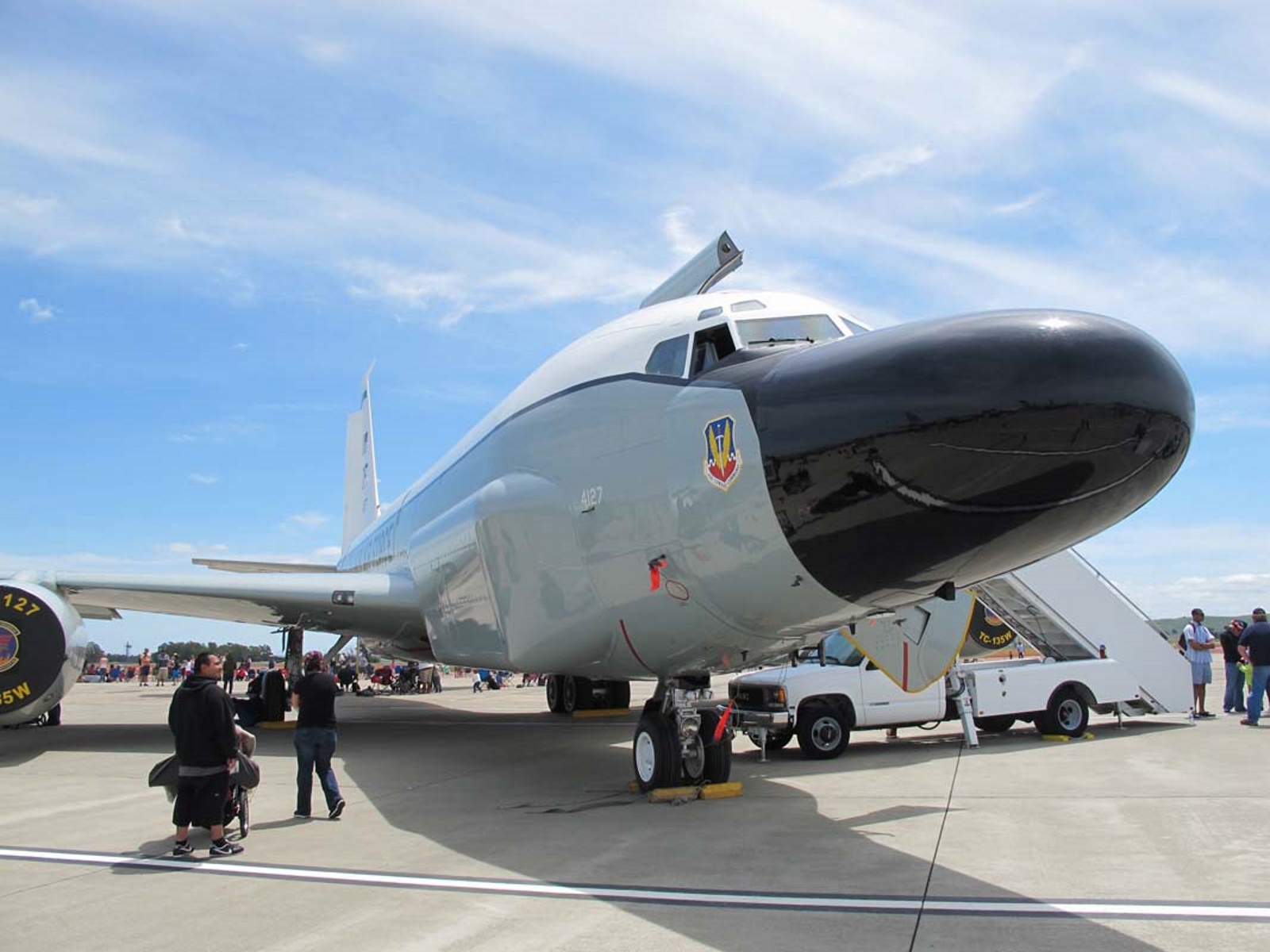 Boeing RC-135

Country
USA
Role
Reconnaissance aircraft
Status
Active
Built
32
The Boeing RC-135 is a family of large reconnaissance aircraft built by Boeing and modified by a number of companies, including General Dynamics, Lockheed, LTV, E-Systems, and L3 Technologies, and used by the United States Air Force and Royal Air Force to support theater and national level intelligence consumers with near real-time on-scene collection, analysis and dissemination capabilities. Based on the C-135 Stratolifter airframe, various types of RC-135s have been in service since 1961. Unlike the C-135 and KC-135 which are recognized by Boeing as the Model 717, the RC-135 is internally designated as the Model 739 by the company. Many variants have been modified numerous times, resulting in a large variety of designations, configurations, and program names.
Source: Boeing RC-135 on Wikipedia
Lodestar R-5O Walk Around
Photographers
Cees Hendriks
Localisation
Unknow
Photos
102
Wait, Searching Boeing RC-135 for you…

Related kits:
RC-135V Strategic Recon
AMT/ERTL
8956
1:72
Full kit
Clic for Search
KC-135A Stratotanker
Italeri
1353
1:72
Full kit
Clic for Search
Find kits on eBay:
Search on eBay
Search for what you need, We suggest this but it is you who decide
...
Views : 2026