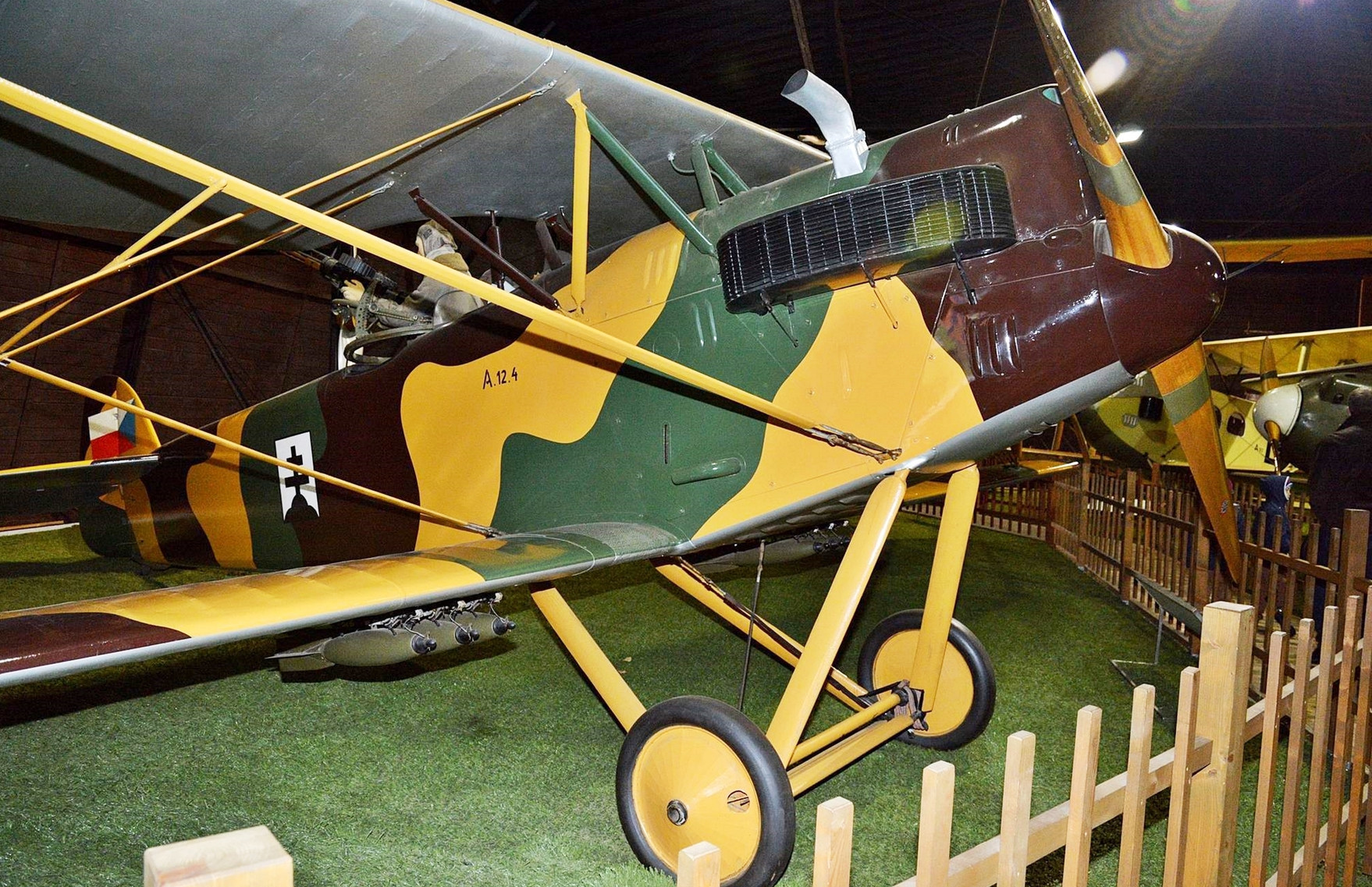 Aero A.12

Country
Czechoslovakia
Role
Light bomber – Reconnaissance aircraft
First flight
1920
Built
Unknow
The Aero A.12 was a Czechoslovakian biplane light bomber and military reconnaissance aircraft manufactured in small numbers shortly after World War I. Although reminiscent of the Hansa-Brandenburg-designed aircraft that Aero was building during the war under licence as the Ae.10, the A.12 was the company's own design. It is perhaps most significant as the direct descendant of the highly successful A.11 and its various derivatives. An example of the type is preserved at the Letecké Muzeum in Kbely.
Source: Aero A.12 on Wikipedia
Aero A.12 Walk Around
Photographer
Pavel Senk
Localisation
Unknow
Photos
16
Wait, Searching Aero A.12 photos for you…

Related kits:
Find kits on eBay:
Search on eBay
Search for what you need, We suggest this but it is you who decide
More info:
The Aero A.12 was a biplane light bomber and reconnaissance aircraft developed by Aero Vodochody in Czechoslovakia in the early 1920s. It was based on the Aero A.11, but had a more powerful Maybach Mb.IV engine and a redesigned fuselage. The A.12 could carry up to 200 kg of bombs and was armed with one forward-firing Vickers machine gun and two Lewis machine guns for the observer. The A.12 was used by the Czechoslovakian Air Force until 1930, when it was replaced by more modern aircraft. Only 93 examples of the A.12 were built, and one of them is preserved at the Aviation Museum in Kbely.
...
Views : 59