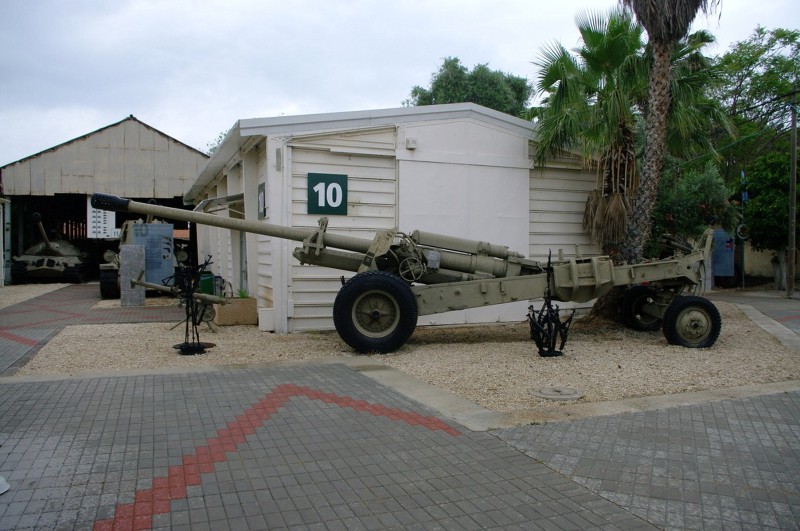 130 mm towed field gun M1954 (M-46)

Country
Soviet Union
Type
Field gun
Description

Album of

110

photos walk-around of a «130mm M46»
Photo Gallery of a 130mm M46, The 130 mm towed field gun M-46 M1954 (Russian: 130-мм пушка M-46 обр. 1954 г.) is a manually loaded, towed 130 mm artillery piece, manufactured in the Soviet Union in the 1950s. It was first observed by the west in 1954. There is also a Chinese copy, called Type 59. For many years, the M-46 was one of the longest range artillery systems around, with a range of more than 27 km.
Source: 130mm M46 on Wikipedia
Wait, Searching 130mm M46 photos for you…

Related kits:
Find kits on eBay:
Search on eBay
Search for what you need, We suggest this but it is you who decide
You can see also :
You can comment here :
130 mm towed field gun M1954 (M-46) – WalkAround from u/PhilTheNet
Views : 3091