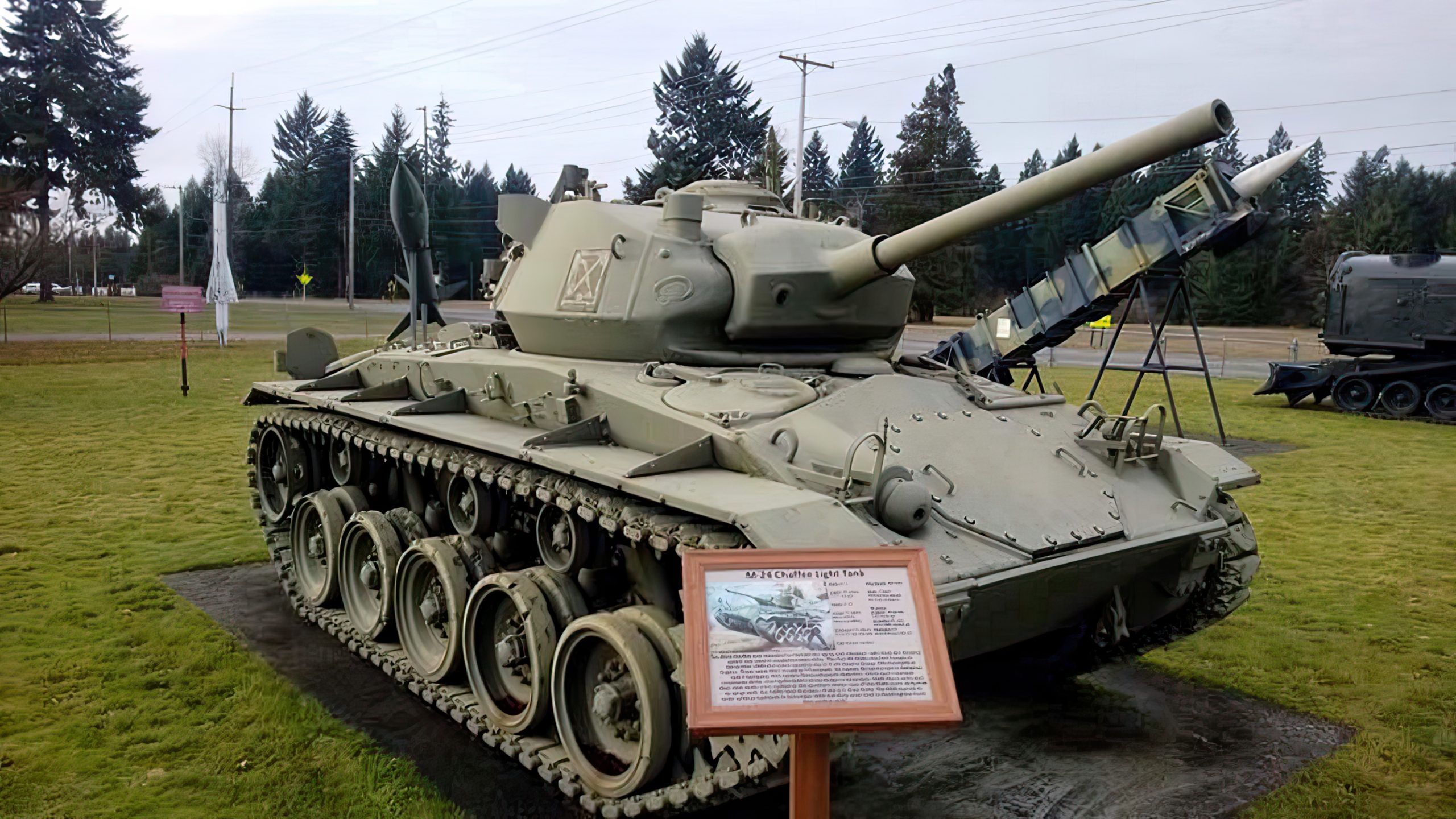 M24 Chaffee

Country
USA
Role
Light tank
In service
1944–1953
Built
4731
The M24 Chaffee, officially Light Tank, M24, is an American light tank used during the later part of World War II and in postwar conflicts including the Korean War and, with the French, in the War in Algeria and the First Indochina War. In British service it was given the service name Chaffee after the United States Army General Adna R. Chaffee, Jr., who helped develop the use of tanks in the United States armed forces. While long removed from American and British service, it is still serving in some third-world countries.
Light Tank M24 Chaffee
Photographer
Unknow
Localisation
Unknow
Photos
28
Wait, Searching Light Tank M24 Chaffee for you…

Related kits: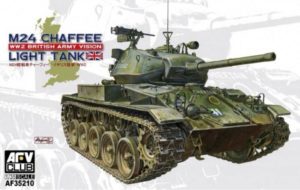 M24 CHAFFEE LIGHT TANK WW2 BRITISH ARMY VERSION
AFV Club
AF35210
1:35
Full kit
Clic for Search
M24 Chaffee Light Tank Walk Around
Photographer
Bill Maloney
Localisation
Patton Museum
Photos
21
Find kits on eBay:
Search on eBay
Search for what you need, We suggest this but it is you who decide
...
M24 Chaffee Walk Around
Photographer
John Griffin
Localisation
Unknow
Photos
24
M-24 Chaffee Walk Around
Photographer
Don Alen
Localisation
Unknow
Photos
58
M24 Chaffee Walk Around
Photographer
Vladimir Yakubov
Localisation
US Army Museum, Fort DeRussy, Honolulu
Photos
90
Wait, Searching Light Tank M24 Chaffee for you…

M24 Chaffee Walk Around
Photographer
Unknow
Localisation
Unknow
Photos
40
M24 Chaffee Walk Around
Photographer
Unknow
Localisation
Unknow
Photos
59
Views : 3926