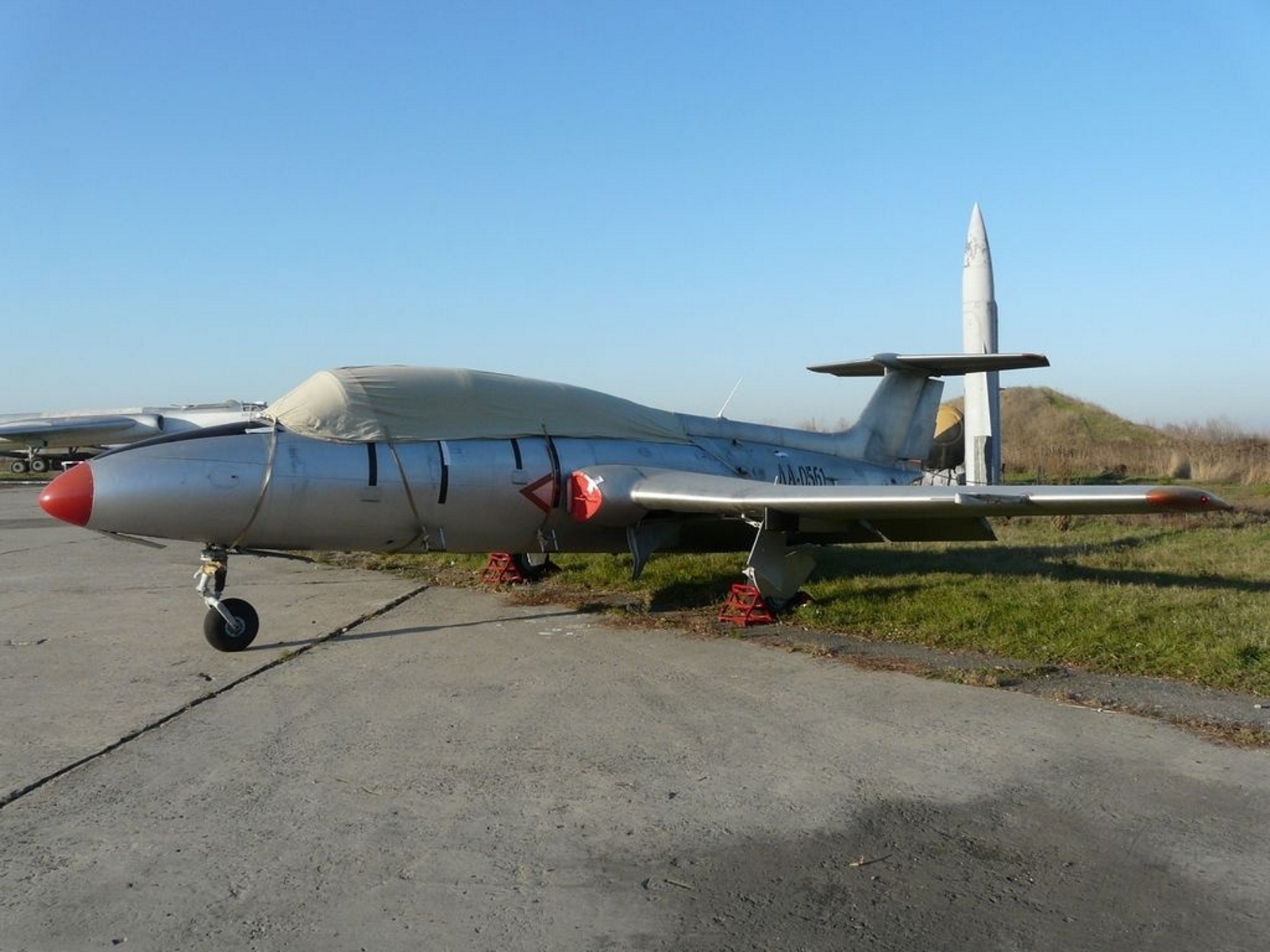 L-29 Delfin

Land
Tsjekkoslovakia
Type
Militære trenerfly
periode

1963-1974

Bygget

3500
Den Aero L-29 Delfín (English: Dolphin, NATO reporting name: Maya) is a military jet trainer aircraft that became the standard jet trainer for the air forces of Warsaw Pact nations in the 1960s. It was Czechoslovakia's first locally designed and built jet aircraft
Kilde: L-29 Delfin on Wiki
L-29 Delfin Walk Around

Fotograf
Bams
Lokalisering
Unknow
Bilder
30
Wait, Searching L-29 Delfin photos for you…

Relaterte sett:
Finn sett på eBay:
Søk på eBay
Søk etter det du trenger, Vi foreslår dette, men det er du som bestemmer
...
Mer info:
The L-29 Delfin (English: Dolphin) is a jet trainer aircraft that was developed and manufactured by Aero Vodochody, a Czechoslovakian aviation company. It was the first jet aircraft designed and built in Czechoslovakia, and it became the standard trainer for the air forces of the Warsaw Pact countries in the 1960s. The L-29 has a NATO reporting name of Maya.
The L-29 was designed to meet the requirements of the Soviet Air Force for a modern jet trainer that could replace the piston-engined trainers. The L-29 was also capable of performing light attack missions, and it could operate from unprepared runways and harsh weather conditions. The L-29 had a single turbojet engine, a tandem cockpit for two crew members, and a metal airframe with anodised aluminium to prevent corrosion.
The first prototype of the L-29, called the XL-29, flew for the first time in April 1959. The L-29 was selected by the Soviet Air Force in 1961, and production began in 1963. More than 3,600 L-29s were built until 1974, of which about 2,000 were delivered to the Soviet Union and the rest to other Warsaw Pact countries and some foreign customers. The L-29 was later replaced by the more advanced L-39 Albatros, also produced by Aero Vodochody.
The L-29 has two main variants: the L-29 Akrobat, a single-seat aerobatic version, and the L-29R, a two-seat reconnaissance version with cameras and underwing stores. The L-29 has also been modified for various purposes, such as target towing, electronic warfare, and civilian use. The L-29 has seen combat action in several conflicts, such as the Nigerian Civil War, the Yom Kippur War, and the Soviet-Afghan War.
Views : 2453