SU-100

Land
UDSSR
Geben
Tank destroyer
Beschreibung

Album

51

Fotos walk-around von einem SU-100
Foto-Galerie von einer SU-100, The SU-100 (Samokhodnaya ustanovka 100) was a Soviet tank destroyer armed with a powerful 100 mm anti-tank gun in a casemate superstructure. It was used extensively during the last year of World War II and saw service for many years afterwards with the armies of Soviet allies around the world.
Quelle: SU-100 auf Wikich
Warten Sie, Suche SU100 ' für Sie...

Wait, Searching SU-100 fotos for you...

Verwandte kits: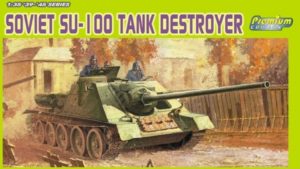 Sowjetische Jagdpanzer SU-100 Premium Edition
Dragon
6359
1:35
Full kit
Clic für die Suche
Finden kits auf eBay:
Suche auf eBay
Suche für das, was Sie benötigen, Wir empfehlen dies, aber es ist Ihr, die entscheiden
You can see also :
Sie können den Kommentar hier :
SU-100 vol.4 – WalkAround aus r/NetMaquettes
Views : 2536
Find by:
su-122 walk around
su-100 walk around
su-100 interior
アマゾン su-85m tank destroyer dragon
russian su-100 tank destroyer pictures
фото скачать бесплатно SVSM Gallery Walkaround
су-100
trumpeter su100
the su-100 interior pictures
su100 tank pictures
su-85 walk
inside su 100 tank pictures
su-100b interior
model su-85 tank
su-100 tank destroyer
p-63 kingcobra mpm
squadron su 100 model kit
russian su100 pictures
###############