Il SU-100

Paese
URSS
Tipo
Tank destroyer
Descrizione

Album di

51

foto di piedi di un Il SU-100
Galleria di foto di un Il SU-100, The SU-100 (Samokhodnaya ustanovka 100) was a Soviet tank destroyer armed with a powerful 100 mm anti-tank gun in a casemate superstructure. It was used extensively during the last year of World War II and saw service for many years afterwards with the armies of Soviet allies around the world.
Fonte: SU-100 su Wikio
Attendere, Ricerca SU100 per voi...

Attendere, Ricerca SU-100 foto per voi...

Correlati kit: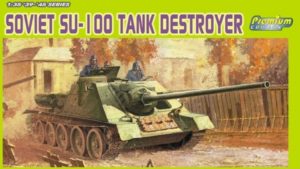 Soviet Tank Destroyer SU-100 Premium Edition
Drago
6359
1:35
Kit completo
Clicca per la Ricerca
Trovare i kit su eBay:
Cerca su eBay
Ricerca di che cosa avete bisogno, Noi suggeriscono questo, ma sta a voi decidere
Si può vedere anche :
Potete commentare qui :
SU-100 vol.4 – WalkAround da r/NetMaquettes
Vista : 2306
Trovare da:
su-122 walk around
su-100 walk around
su-100 interior
アマゾン su-85m tank destroyer dragon
russian su-100 tank destroyer pictures
фото скачать бесплатно SVSM Gallery Walkaround
су-100
trumpeter su100
the su-100 interior pictures
su100 tank pictures
su-85 walk
inside su 100 tank pictures
su-100b interior
model su-85 tank
su-100 tank destroyer
p-63 kingcobra mpm
squadron su 100 model kit
russian su100 pictures
###############