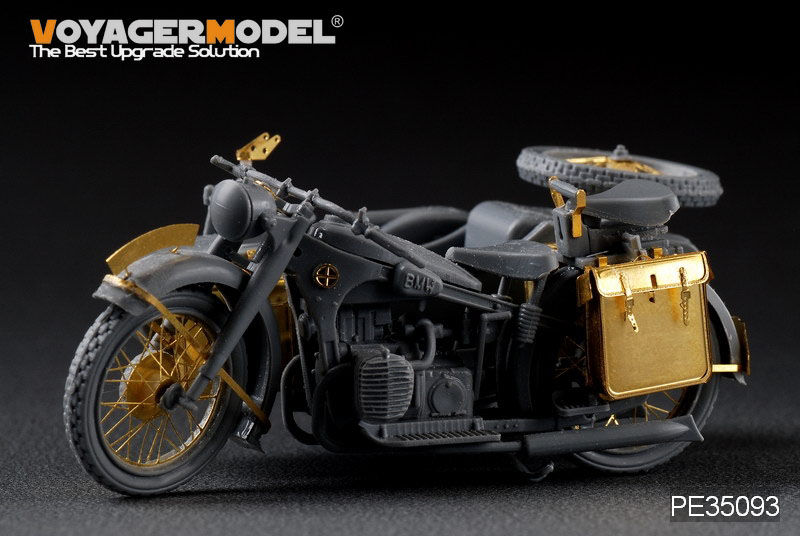 Réf
PE35427
Type
Photo-découpe
Echelle
1/35
For Zvezda 3607
A set of at Voyager Model the set of the photo "German Motorcycle R-12 (For Zvezda 3607) – VOYAGER MODEL PE35093".
Elle fut, peut-être, la première motocyclette (avec BMW R17) à avoir une fourche télescopique à amortissement hydraulique de série. La fourche télescopique existe depuis le début du XXème siècle… Ce fut la moto la plus courante des BMW d'avant-guerre surtout en version "militaire". Il y a eu 2 versions: Seul carburateur (Sum à registre 25 mm) Double carburateurs (Amal 23,8 mm) avec 20 ch à 4 000 tr/min Il y a eu aussi une version associée à un side. 3 démultiplications existent : side militaire, side civil, solo.
Source: wikipedia
Wait, Searching VOYAGER MODEL PE35093 for you...

Wait, Searching Motorcycle R-12 for you...

[AFG_gallery lestags='bmw']
You can see also :
Find items about "Motorcycle R-12" on AliExpress:
Views : 901