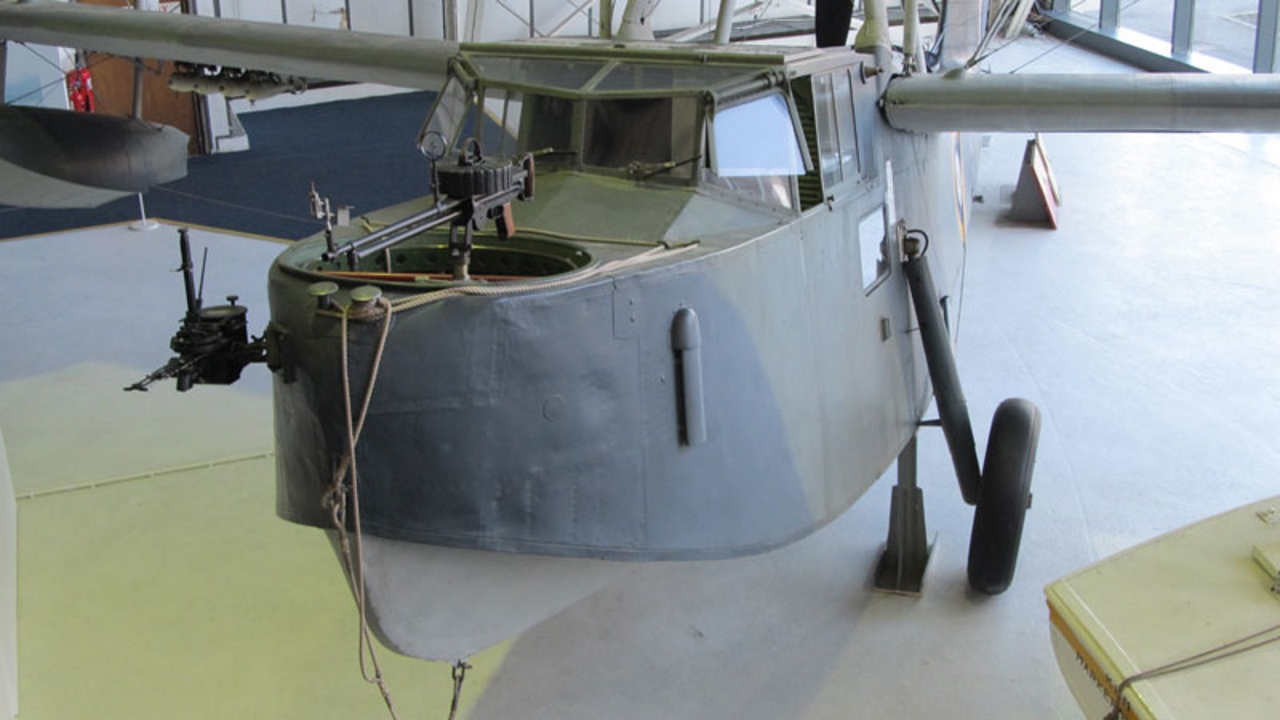 Supermarine Seagull V

Zemlja
Velike britanije
Ulogu

Amphibious reconnaissance aircraft

Prvi let

21 June 1933

Izgradio

740
The Supermarine Walrus (originally known as the Supermarine Seagull V) was a British single-engine amphibious biplane reconnaissance aircraft designed by R. J. Mitchell and first flown in 1933. It was operated by the Fleet Air Arm (FAA) and also served with the Royal Air Force (RAF), Royal Australian Air Force (RAAF), Royal New Zealand Navy (RNZN) and Royal New Zealand Air Force (RNZAF). It was the first British squadron-service aircraft to incorporate in one airframe a fully retractable main undercarriage, completely enclosed crew accommodation and all-metal fuselage. Designed for use as a fleet spotter to be catapult launched from cruisers or battleships, the Walrus was later employed in a variety of other roles, most notably as a rescue aircraft for downed aircrew. It continued in service throughout the Second World War.
Supermarine Seagull V Walk Around

Fotograf
Cees Hendriks
Lokalizacija
Nepoznato
Fotografije
41
Wait, Searching Supermarine Seagull V for you…

Srodni kompleti:
Supermarine Seagull V
1:72
Kompletan komplet
Clic za pretragu
Pronađi komplete na eBay-u:
Pretraga na eBay-u
Tražimo ono što vam treba, predlažemo vam ovo, ali vi ste ti ti koji odlučujete
Možete videti i :
Supermarine Seagull Mk.V
Fotograf
Vladimir Jakubov
Lokalizacija

RAAF Museum, Point Cook

Fotografije
96
Views : 1519