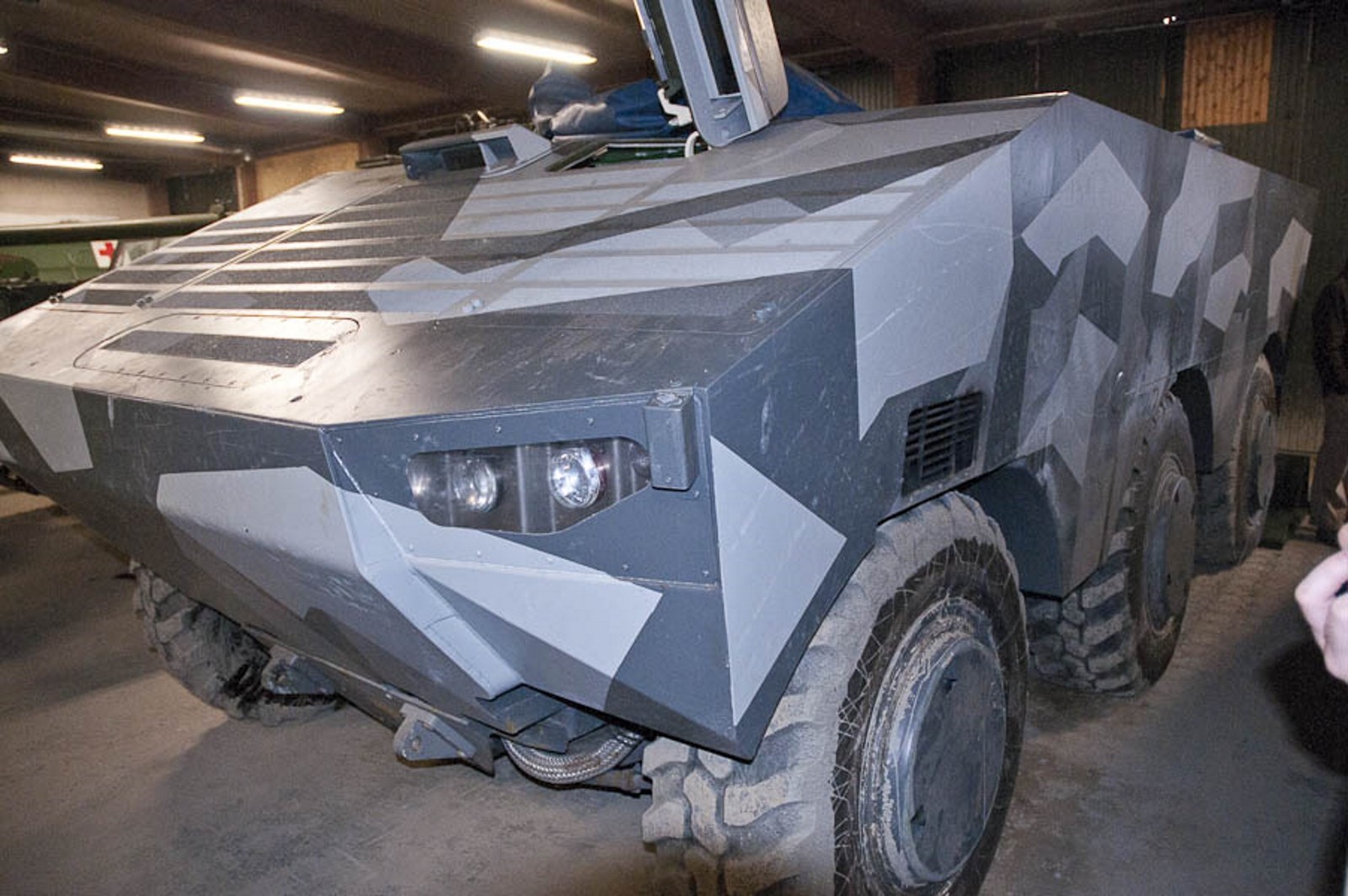 SEP W1

Zemlja
Švedska
Tip

Modular armoured vehicle

Fotograf

Erik Gustavsson

Opis

Album albuma

60

photos walk-around of a «SEP W1»
Foto-galerija a SEP W1, The SEP modular armoured vehicle (Splitterskyddad enhetsplattform), Swedish for "Fragmentation Protected Standard Platform", is a hybrid diesel-electric powered armoured fighting vehicle developed by BAE Systems AB. The vehicle is codenamed "Thor". The first demonstration models were produced in 2000 (tracked) and 2003 (wheeled).[1] It was originally contracted by the Swedish Defence Materiel Administration. The series-hybrid electric drivetrains for both the wheeled (SEP-W) and two generations of tracked (SEP-T) vehicles were designed and manufactured by MAGTEC (Magnetic Systems Technology Ltd, Sheffield, UK).
Izvor: SEP W1 on Wiki
Wait, Searching SEP W1 photos for you…

Srodni kompleti:
Pronađi komplete na eBay-u:
Pretraga na eBay-u
Tražimo ono što vam treba, predlažemo vam ovo, ali vi ste ti ti koji odlučujete
Možete videti i :
Views : 1095