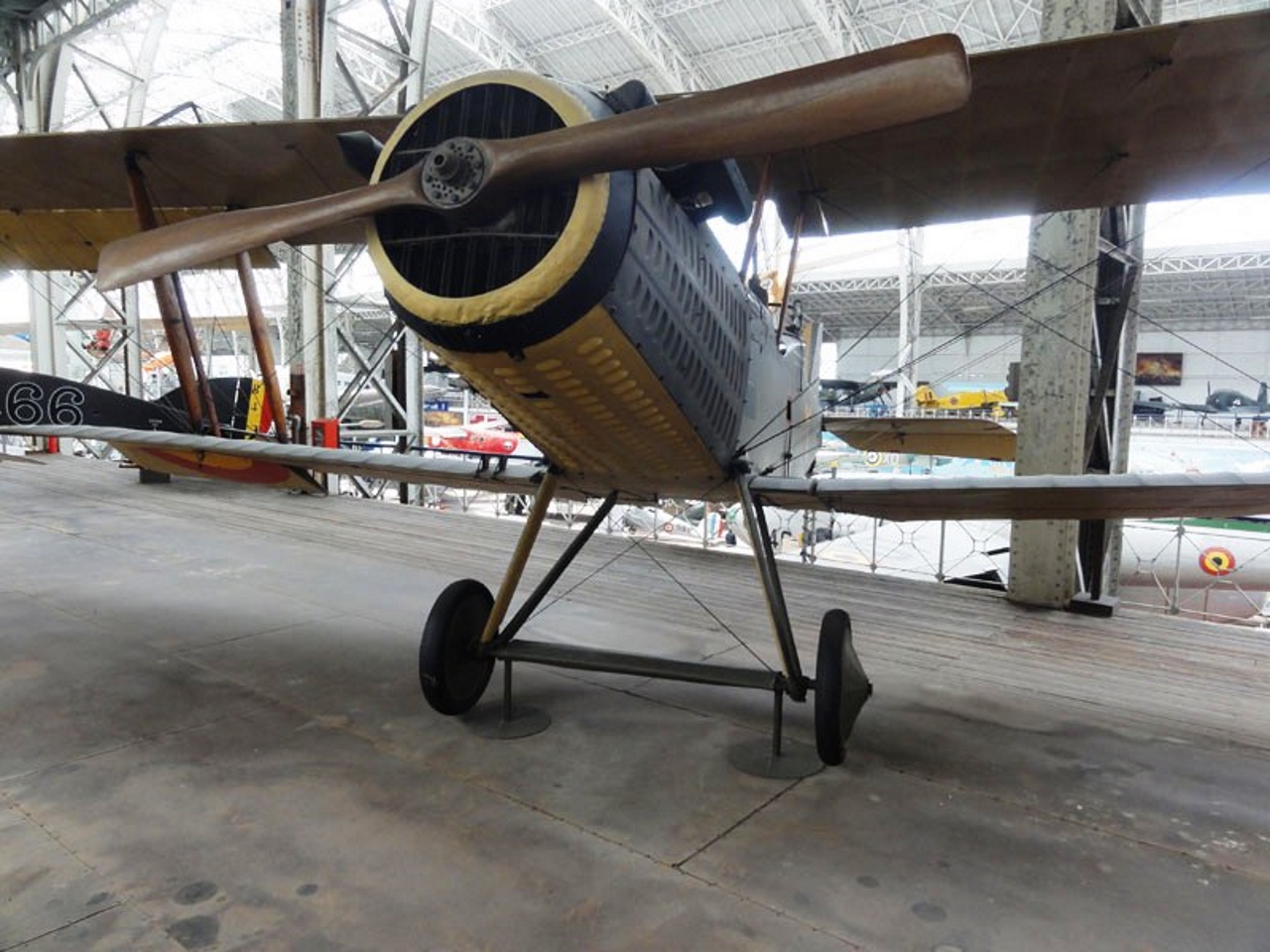 Royal Aircraft Factory R.E.8

Zemlja
Velike britanije
Ulogu

Reconnaissance, Bomber

Prvi let

17 June 1916

Izgradio

4077
The Royal Aircraft Factory R.E.8 was a British two-seat biplane reconnaissance and bomber aircraft of the First World War designed and produced at the Royal Aircraft Factory. It was also built under contract by Austin Motors, Daimler, Standard Motors, Siddeley-Deasy and the Coventry Ordnance Works. Intended as a replacement for the vulnerable B.E.2, the R.E.8 was widely regarded as more difficult to fly and gained a reputation in the Royal Flying Corps for being "unsafe" that was never entirely dispelled. Although eventually it gave reasonably satisfactory service, it was never an outstanding combat aircraft. Nonetheless, it remained the standard British reconnaissance and artillery observation aircraft from mid-1917 to the end of the war, serving alongside the rather more popular Armstrong Whitworth F.K.8.
Royal aircraft factory R.E.8 Walk Around
Fotograf
Meindert de Vreeze
Lokalizacija
Nepoznato
Fotografije

28
Wait, Searching Royal Aircraft Factory R.E.8 photos for you…

Srodni kompleti:
Pronađi komplete na eBay-u:
Pretraga na eBay-u
Tražimo ono što vam treba, predlažemo vam ovo, ali vi ste ti ti koji odlučujete
Možete videti i :
Views : 121