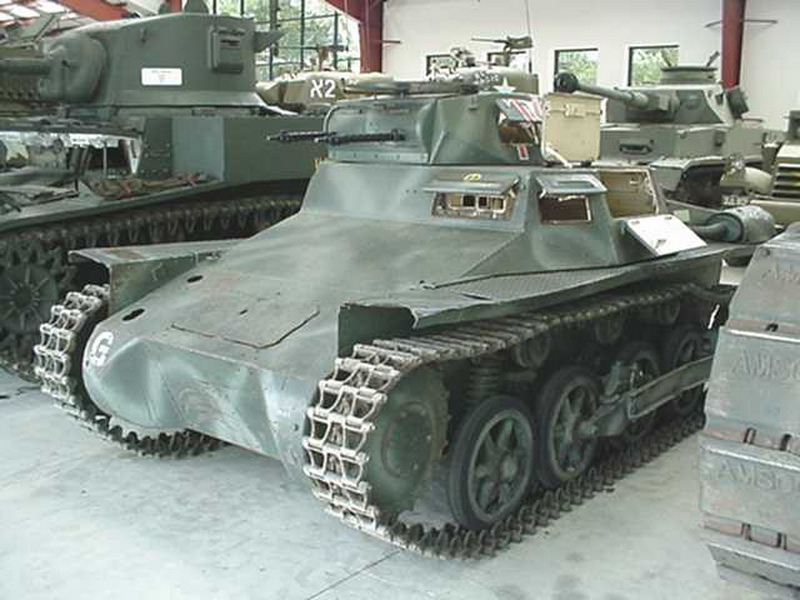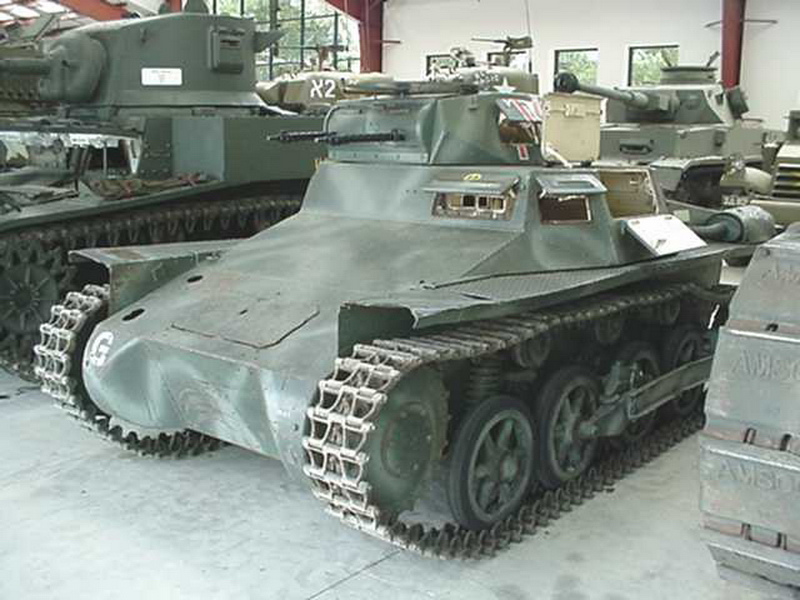 Panzerkampfwagen I Ausf.Has

Country
Germany
Type
Char
Photo gallery on a Panzer I Ausf.A, The Panzer I is a German light tank, conceived in the years 1930 and used, during the War of Spain and at the beginning of the Second world War. It was the first panzer realized that Germany, following the treaty of Versailles, prohibition of study or to build armoured vehicles, so that the first designation which it was applied to cover their tracks, was well trivial, Landwirtschaftlicher Schlepper, or farm tractor, but subsequently he received a more formal Panzerkampfwagen I (armoured combat vehicle I). It is also known as Sonderkraftfahrzeug 101 (abbreviation SdKfz 101) literally special motor vehicle.
Source: Panzerkampfwagen I sur Wikipedia
Panzer I Ausf.A
Photographer
Unknow
Localisation
Unknow
Photos
157
Wait, Searching Panzer I Ausf.Has for you...

Related kits:
PzKpfw IA Walk Around
Photographer
Vladimir Yakubov
Localisation
acques Littlefield Collection
Photos
56
Find kits on eBay:
Search on eBay
Search for what you need, We suggest this but it is you who decide
You can see also :
Pz.Kpfw.I Ausf.A Walk Around
Photographer
Don Allen
Localisation
Unknow
Photos
24
Views : 9096