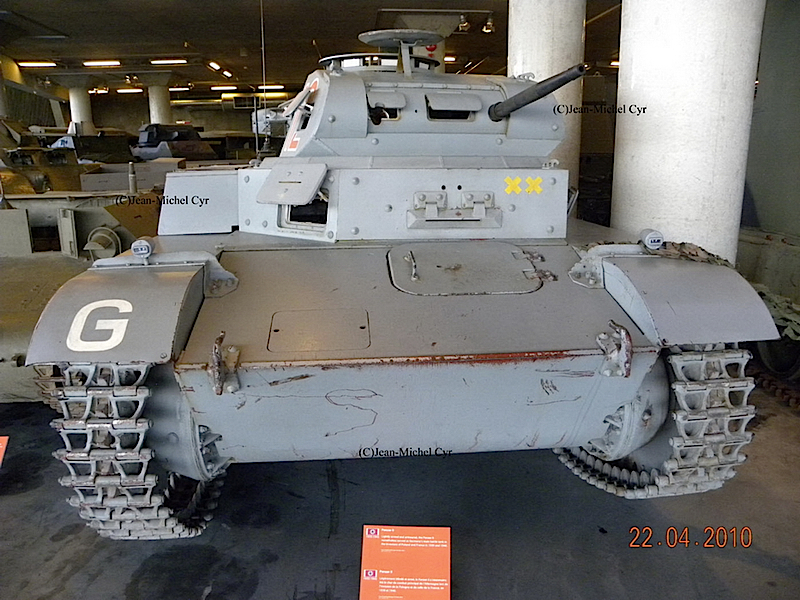 Panzer II Ausf.C

Pays
Germany
Type
Car
In service
1936–1945
Built
1856
The Panzerkampfwagen II ( PzKpfw II ) ou Sd. Kfz. 121 était un char d'assaut de fabrication allemande. Comme le PzKpfw I, il fut conçu comme un modèle provisoire, en attendant des chars comme les PzKpfw III ou les PzKpfw IV. Ces deux types de véhicules étaient destinés à fournir des engins d'entraînement pour les équipages de la Panzerwaffe, afin de mettre au point les tactiques de la future Blitzkrieg. Cependant, le retard dans la production de véritables chars de combat obligea les Allemands à les utiliser massivement au début de la Seconde Guerre mondiale et ce n'est qu'à partir de 1941 qu'ils furent progressivement retirés des premières lignes. Le PzKpfw II however, it remained for a long time an important vehicle in the Wehrmacht's arsenal, thanks to reconnaissance derivatives and as a chassis for self-propelled guns such as the Marder II and the Wespe. It had one more crew member than the Panzer I, a radio operator, also responsible for reloading the 20 mm automatic gun.
Source: Panzer II on Wikipedia
Panzer II Ausf.C
Photographer
Unknow
Localisation
Unknow
Photos
33
Wait, Searching Panzer II Ausf.C for you...

Related kits: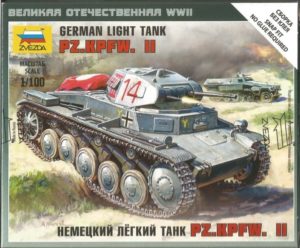 German Light Tank Pz.Kpfw. II
Zvezda
6102
1:100
Full kit
Clic for Search
Find kits on eBay:
Search on eBay

Search for what you need, We suggest this but it is you who decide

...

Views : 6591