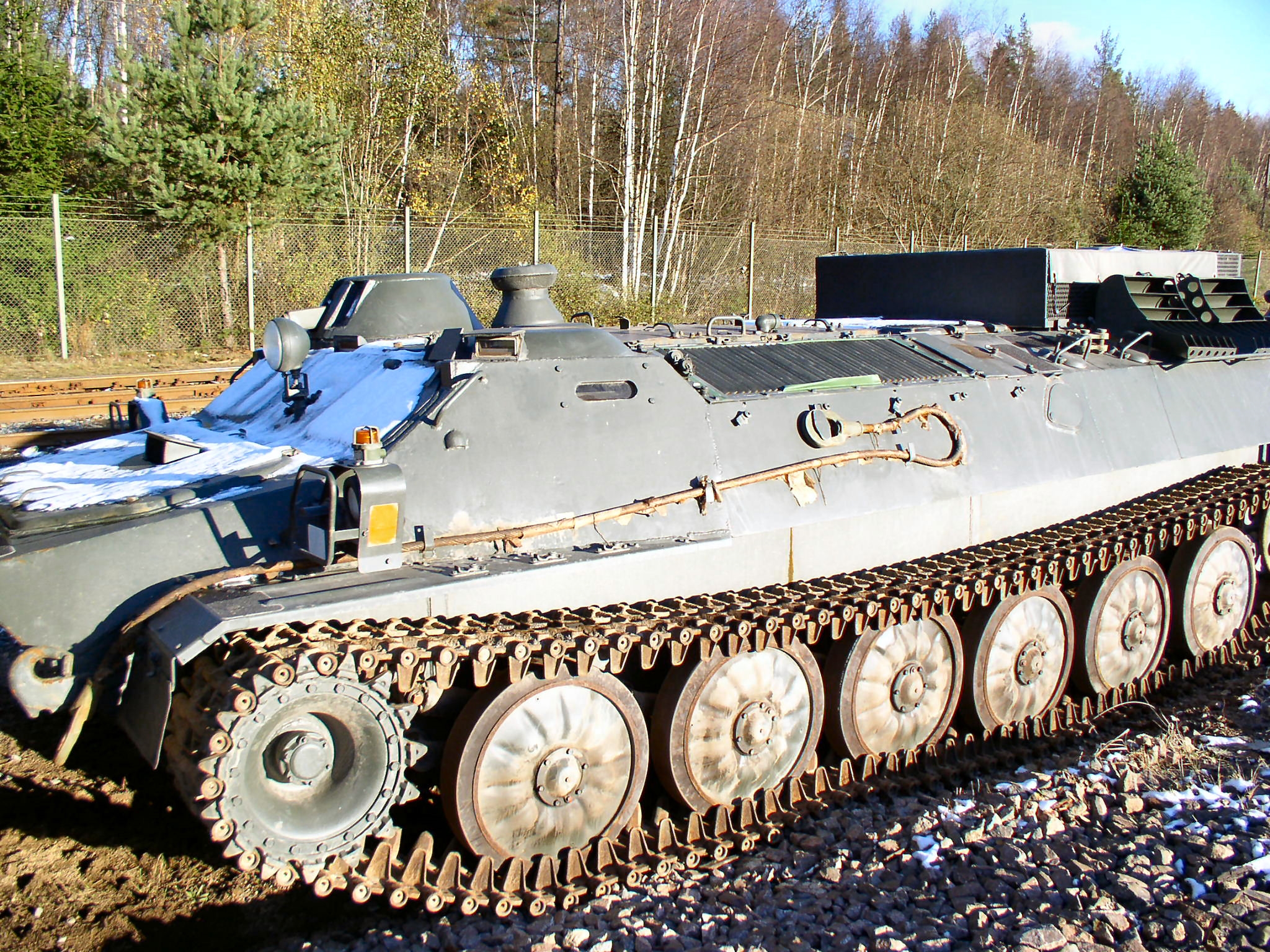 Pansarbandvagn 401

Country
Sweden
Type
Multi-purpose armoured vehicle
Photograph
Thord Wedman
Topic

Album of

182

photos of a tank Pansarbandvagn 401
The MT-LB (Russian: Многоцелевой Тягач Легкий Бронированный, Mnogotselevoy Tyagach Logkiy Bronirovannyi / light multi-purpose armoured towing vehicle) is a Soviet multi-purpose fully amphibious auxiliary armoured tracked vehicle, which was first introduced in the late 1960s. Initially, the vehicle was known as the M 1970 in the west. Swedish MT-LB converted into Pbv 401 Pbv 401 (pansarbandvagn) – modified former East-German vehicle with 7.62 mm machine guns Ksp 95 and Ksp 58. Stripbv 4011 (stridsledningbandvagn) – battalion-level command post. Bgbv 4012 (bärgningsbandvagn) – Swedish designator for the MTP-LB. Rlpbv 4014/T (radiolänkbandvagn) – signals vehicle. Stripbv 4021 (stridsledningbandvagn) – company-level command post. Sjvpbv 4024 (sjukvårdspansarbandvagn) – Military ambulance. Lvrbpbv 4016 (luftvärnsrobotbandvagn) – unconfirmed designator for vehicles, equipped with RBS 70. Pvrbbv 452 (pansarvärnrobotbandvagn) – with RBS 56 BILL 1 Anti-tank guided weapon.
Source: Pansarbandvagn 401 on Wikipedia
Wait, Searching PBV 401 photos for you…

Related kits:
Find kits on eBay:
Search on eBay
Search for what you need, We suggest this but it is you who decide
...
Views : 2670