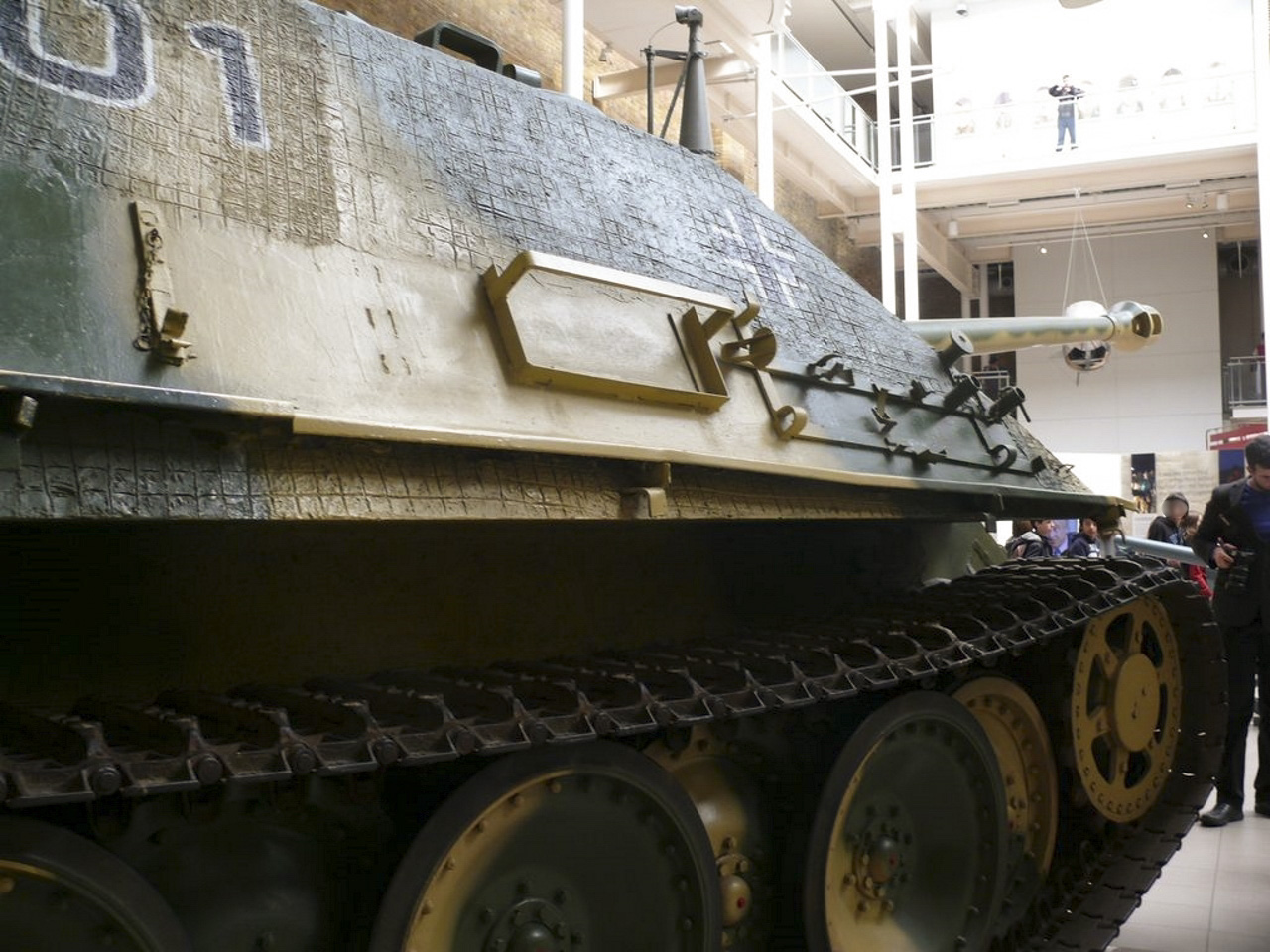 Jagdpanther

Country
Nari Germany
Role
Tank destroyer
In service
1944–1945
Built
413
The Jagdpanther SdKfz 173, was a tank destroyer built by Nazi Germany during World War II based on the chassis of the Panther tank. It entered service in 1944 during the later stages of the war on the Eastern and Western Fronts. The Jagdpanther combined the 8.8 cm KwK 43 cannon of the Tiger II and the armor and suspension of the Panther chassis,[1] although it suffered from the general poor state of German ordnance production, maintenance and training in the later part of the war, which resulted in small production numbers, shortage of spare parts and poor crew readiness.
Source: Jagdpanther on Wikipedia
Jagdpanther
Photographer
Unknow
Localisation
Unknow
Photos
132
Wait, Searching Jagdpanther for you…

Related kits: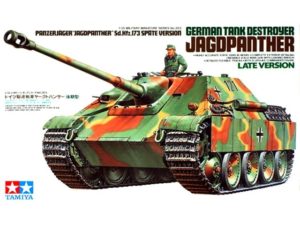 German Tank Destroyer JAGDPANTHER Sd.Kfz.173 Late Version
Tamiya
35203
1:35
Full kit
Clic for Search
Jagdpanther Walk Around
Photographer
Bill Maloney
Localisation
Unknow
Photos
16
Find kits on eBay:
Search on eBay
Search for what you need, We suggest this but it is you who decide
SdKfz 173 Jagdpanther Walk Around
Photographer
Vladimir Yakubov
Localisation
Musee des Blindes, Saumur
Photos
74
...
Jagdpanther Walk Around
Photographer
Unknow
Localisation
Unknow
Photos
71
Views : 10855