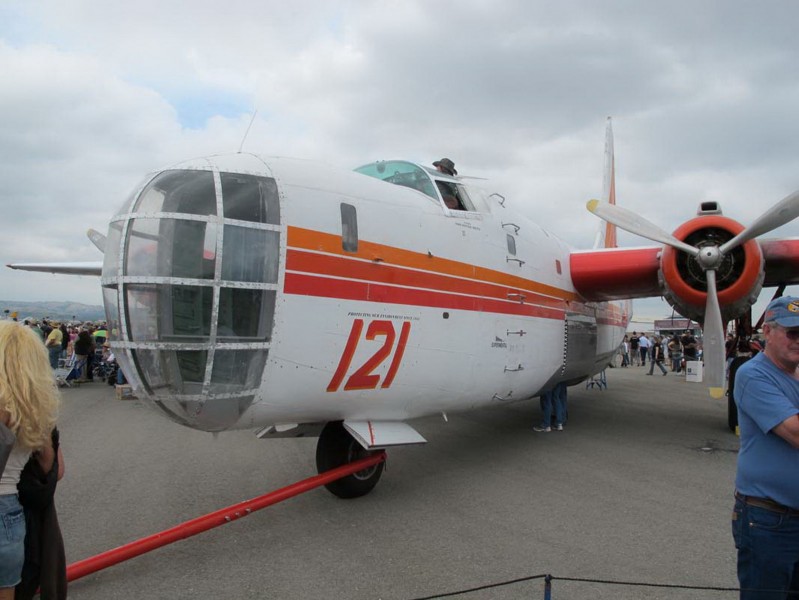 Consolidated PB4Y-2 Privateer

Country
USA
Topic
Patrol bomber
Produced
1943–1945
Built
739
The Consolidated PB4Y-2 Privateer is a World War II and Korean War era patrol bomber of the United States Navy derived from the Consolidated B-24 Liberator. The Navy had been using unmodified B-24s as the PB4Y-1 Liberator, and the type was considered very successful. A fully navalized design was desired, and Consolidated developed a dedicated long-range patrol bomber in 1943, designated PB4Y-2 Privateer. In 1951, the series was redesignated P4Y-2 Privateer. A further designation change occurred in September 1962, when the remaining Navy Privateers (all having previously been converted to drone configuration as P4Y-2K) were redesignated QP-4B.
Consolidated PB4Y-2 Privateer
Photographer
Unknow
Localisation
Unknow
Photos
147
Wait, Searching Consolidated PB4Y photos for you…

Consolidated PB4Y-2S Privateer
Photographer
Cees Hendriks
Localisation
Unknow
Photos
69
Related kits:
PB4Y-2
Revell
04292
1:72
Full kit
Clic for Search
Find kits on eBay:
Search on eBay
Search for what you need, We suggest this but it is you who decide
...
Views : 4570