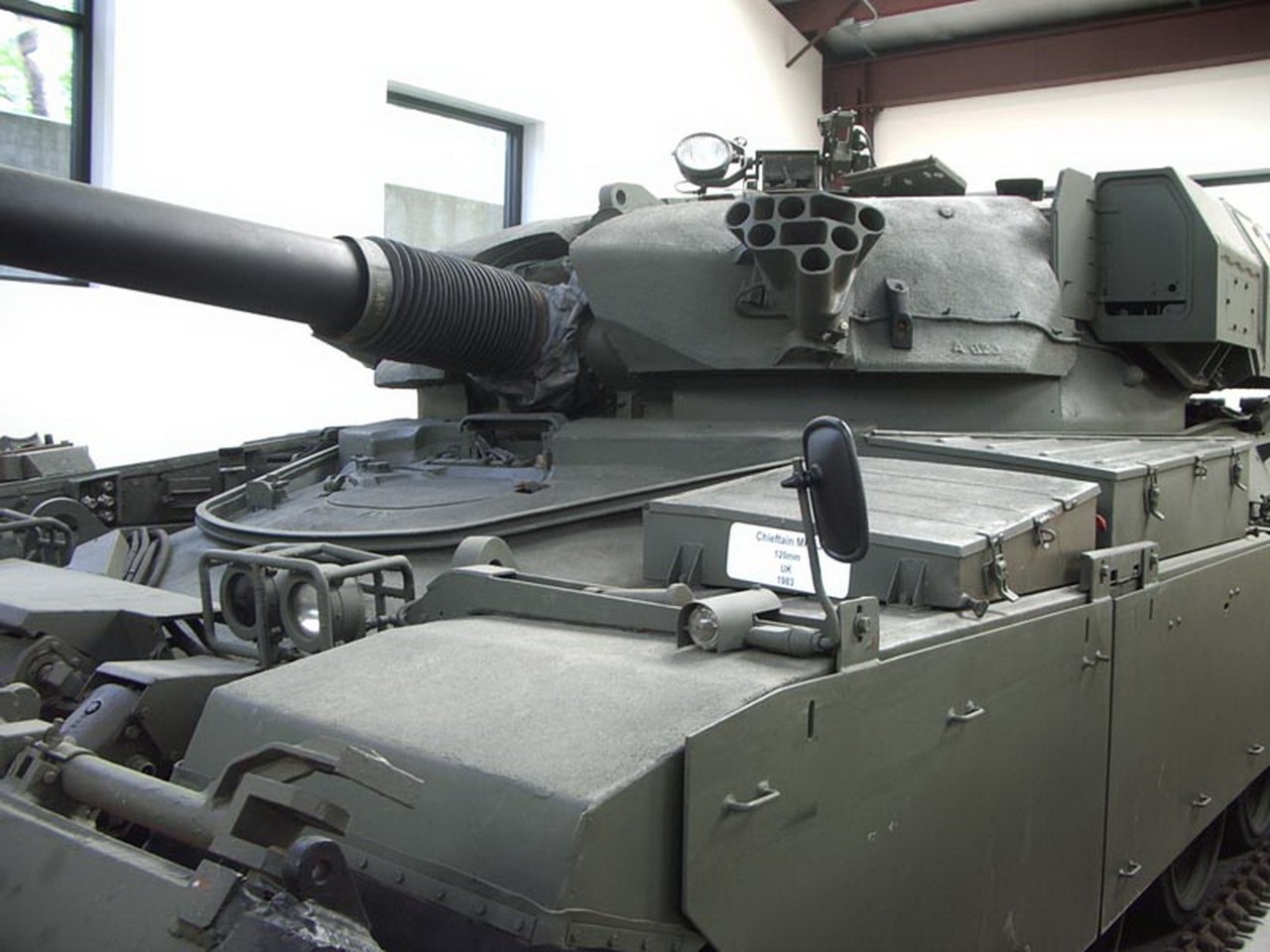 Chieftain Mk11

Country
UK
Type
Heavy tank
Description

Album

74

photos walk-around of the char Chieftain Mk11
The FV-4204 Chieftainis a heavy tank british. It has been developed by the Royal Ordnance Factory in the late fifties to take up the slack of the Centurion tank. This tank remained in use in the british forces from 1966 up to 1995. Variants of the gear of military engineering, were also built. Variations : Chieftain AVRE : base du Chieftain avec matériel de génie, grue, excavatrice Chieftain ARV : véhicule de dépannage, maintenance Chieftain AVLB : base du Chieftain embarquant un pont pour le franchissement des cours d'eau Son armement était composé d'un canon de 120 mm, de deux mitrailleuses de 7,62 mm (une coaxiale et une de tourelle) ainsi que d'une mitrailleuse de 12,7mm pour le chef de bord. Près de 900 Chieftain furent construits pour l'armée britannique ainsi de plusieurs contingents destinés à l'exportation pour différents pays (Iran,Omna,Irak,Koweït,Jordanie).
Source: FV4204 Chieftain on Wikipedia
Wait, Searching Chieftain Mk11 photos for you...

Related kits:
Chieftain Mk11 Walk Around
Photographer
Vladimir Yakubov
Localisation
Jacques Littlefield Collection
Photos
105
Find kits on eBay:
Search on eBay
Search for what you need, We suggest this but it is you who decide
You can see also :
Views : 4132