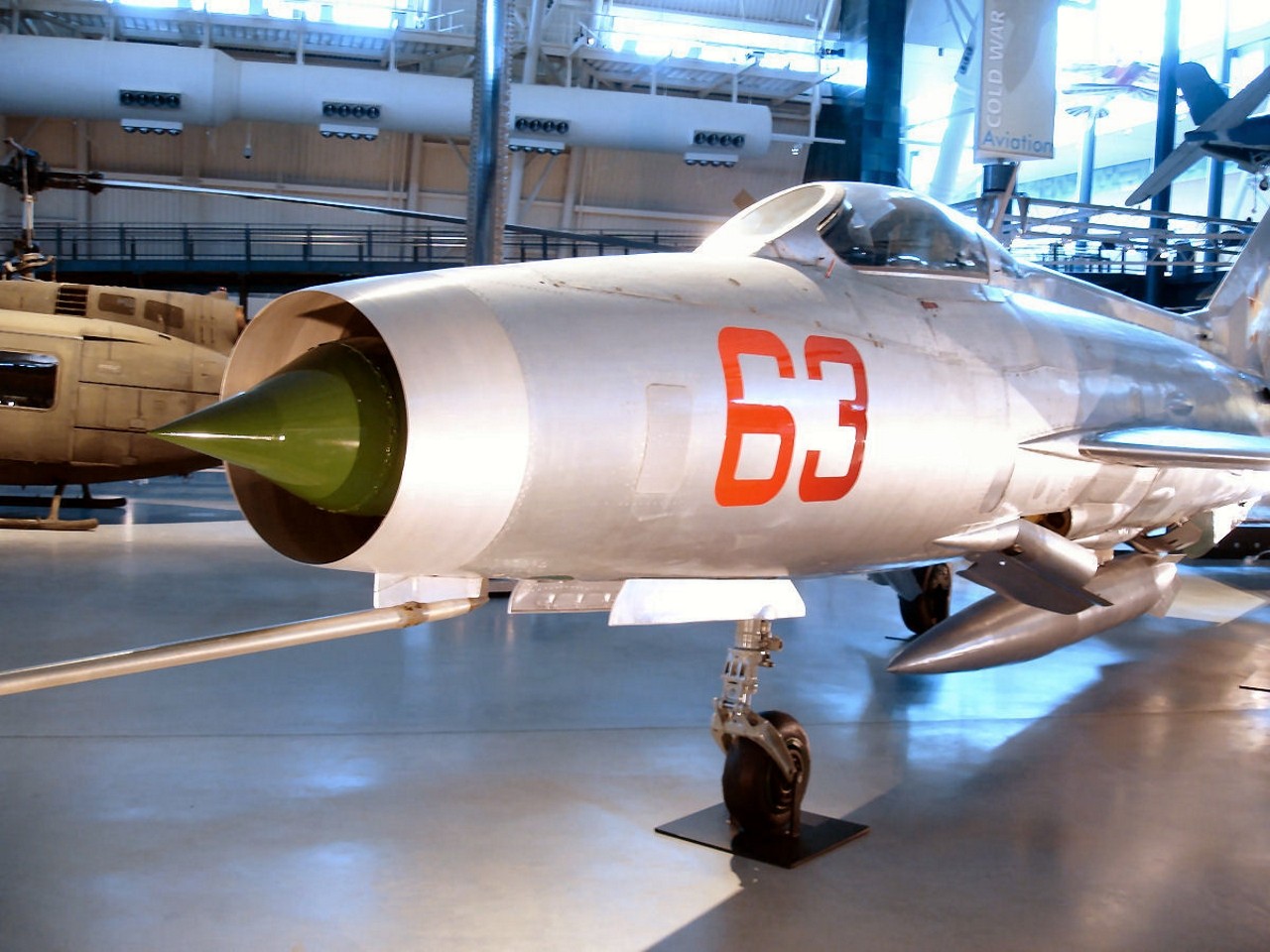 Die Mig-21PF

Land
Sowjetunion
Rolle
Überschall-jet
Erstflug
4. Februar 1956
Gebaut
1496
Foto-Galerie Die Mig-21PF, The Mikoyan-Gurevich MiG-21 (Russian: Микоян и Гуревич МиГ-21; NATO reporting name: Fishbed) is a supersonic jet fighter aircraft, designed by the Mikoyan-Gurevich Design Bureau in the Soviet Union. It was popularly nicknamed "Balalaika", from the aircraft's planform-view resemblance to the Russian stringed musical instrument or ołówek (English: pencil) by Polish pilots due to the shape of its fuselage.
Quelle: Mig-21PF auf Wiki
Mig-21PF
Fotograf
Vladimir Yakubov
Lokalisierung
Royal Air Force Museum Cosford
Fotos
21
Warten Sie, Suche Mig-21PF Fotos für Sie...

MiG-21MF Fishbed Walk Around
Fotografen
Libor Spurek, Jaro Mucha
Lokalisierung
Unknow
Fotos
183
MiG-21 m zu Fuß Rund um
Fotograf
Unknow
Lokalisierung
Unknow
Fotos
40
Verwandte kits:
MiG-21MF Dual Combo
Eduard
4434
1:144
Full kit
Clic für die Suche
MiG-21F/F-13 Fishbed Walk Around
Fotograf
Michael Benolkin
Lokalisierung
Unknow
Fotos
Fünf und zwanzig
Finden kits auf eBay:
Suche auf eBay
Suche für das, was Sie benötigen, Wir empfehlen dies, aber es ist Ihr, die entscheiden
Sie können siehe auch :
Mikoyan Gurevich MiG-21 PFM Walk Around
Fotograf
Meindert de Vreeze
Lokalisierung
Unknow
Fotos
139
MiG-21 Fishbed Walk Around
Fotograf
Bill Maloney
Lokalisierung
RCAF Royal Canadian Air Force Museum
Fotos
28
MiG-21PF Fishbed D Walk Around
Fotografen
Michael Benolkin, David Spurgeon-Jackson
Lokalisierung
Unknow
Fotos
28
Views : 2166