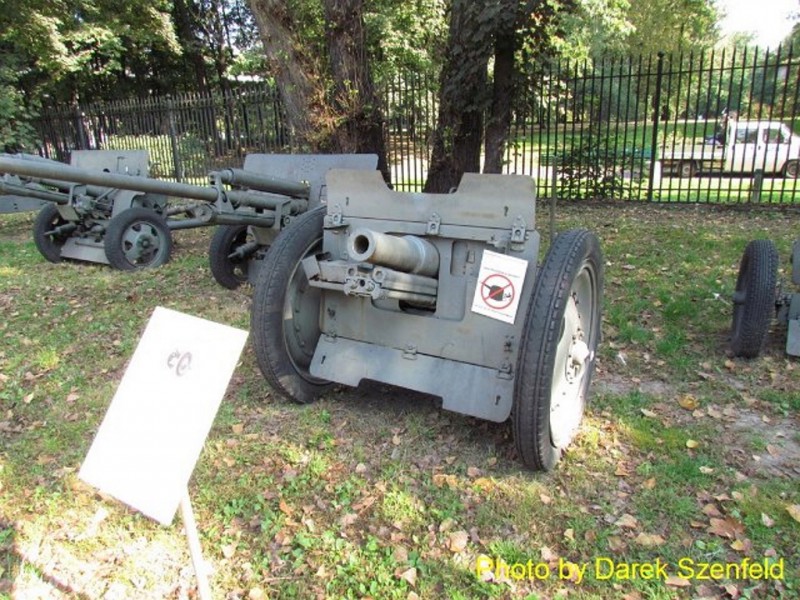 76 mm regimental gun M1927

Land
Sowjetunion
Typ

Infantry support gun

Place

Museum of the Polish Army (Warsaw, Poland)

Thema

Album von

44

Fotos von einem

76 mm regimental gun M1927
Fotogalerie eines 76 mm regimental gun M1927, The 76 mm regimental gun M1927 (Russian: 76-мм полковая пушка обр. 1927 г.) was a Soviet infantry support gun. The gun was developed in 1927 by the design bureau of Orudiyno-Arsenalny Trest (OAT) and entered production in 1928. A total of 16,482 pieces were built. On June 22, 1941 the Red Army had 4,708 of these guns. In 1943 the gun was replaced in production by the 76 mm regimental gun M1943, but remained in service until the end of the war. The Germans placed captured guns into service as the 7.62 cm Infanteriekanonehaubitze 290(r) (infantry gun-howitzer), while in the Finnish army they were known as 76 RK/27.
Wait, Searching 76 mm regimental gun M1927 photos for you…

76,2 mm regimental gun mod.1927

Fotograf
Alexei Alexandrowitsch Martynenko
Lokalisierung
Unbekannter
Fotos
19
Zugehörige Kits:
Finden Sie Kits bei eBay:
Suchen bei eBay
Suchen Sie nach dem, was Sie brauchen, Wir schlagen dies vor, aber Sie sind es, die entscheiden
Sie können auch sehen:
Views : 1621