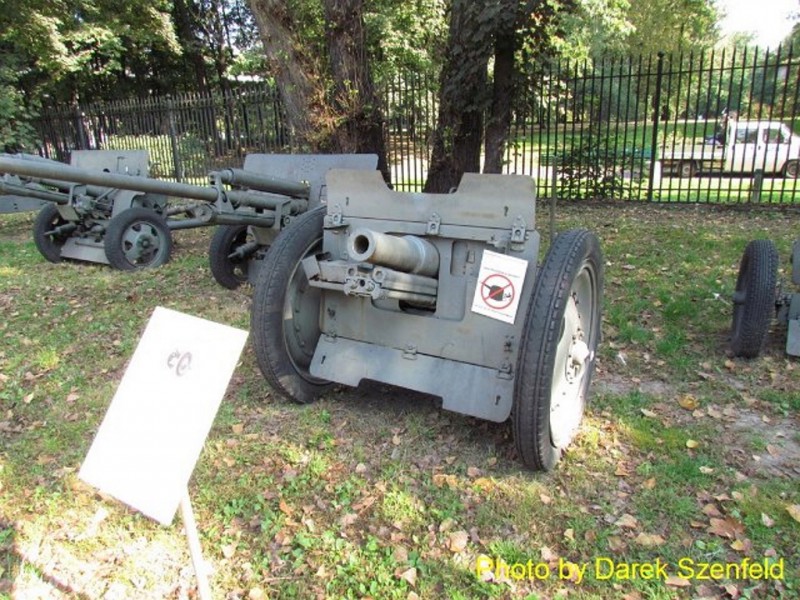 76 mm regimental gun M1927

Land
Sovjetunionen
Type
Infanteri støtte pistol
Sted

Museum of the Polish Army (Warsaw, Poland)

Emnet

Album av

44

bilder av en

76 mm regimental gun M1927
Foto galleri av en 76 mm regimental gun M1927, The 76 mm regimental gun M1927 (Russian: 76-мм полковая пушка обр. 1927 г.) was a Soviet infantry support gun. The gun was developed in 1927 by the design bureau of Orudiyno-Arsenalny Trest (OAT) and entered production in 1928. A total of 16,482 pieces were built. On June 22, 1941 the Red Army had 4,708 of these guns. In 1943 the gun was replaced in production by the 76 mm regimental gun M1943, but remained in service until the end of the war. The Germans placed captured guns into service as the 7.62 cm Infanteriekanonehaubitze 290(r) (infantry gun-howitzer), while in the Finnish army they were known as 76 RK/27.
Wait, Searching 76 mm regimental gun M1927 photos for you…

76,2 mm regimental gun mod.1927

Fotograf
Aleksey Martynenko
Lokalisering
Ukjent
Bilder
19
Relaterte kits:
Finn sett på eBay:
Søk på eBay
Søk etter hva du trenger, Vi foreslår dette, men det er du som bestemmer
Du kan se også :
Views : 1398