Profile Publications

Series
AFV Weapons
Title
PanzerKampfwagen IV
Ref
43
Description

Revue sur le char "PanzerKampfwagen IV"
Le SdKfz 161 Panzerkampfwagen IV (PzKpfW IV), called " Panzer IV ", was a tank of middle class used by the German army during the Second world War. Originally designed as a fire support tank and armed with a gun of 75 mm short KwK 37 L/24 for Panzer IV Ausf. A / B / C / D / E / F, it was rearmed with a cannon long anti-tank 75 mm KwK 40 L/43 from march 1942 for the Panzer IV Ausf. F2 / G / H / J. PzKpfW IV was the tank most used by the Panzerwaffe, with 9 000 copies produced, and it gave birth to many versions.
Le 11 janvier 1934 la direction de l'armement de la Wehrmacht, le Heereswaffenamt, demanda l'étude d'un char « lourd » (il devint « moyen » avec l'apparition du « Tiger ») pour appuyer les Panzerkampfwagen III « moyens », en cours d'étude eux aussi, en fournissant des tirs anti-personnels grâce à un canon de 75 mm à faible vitesse initiale. Le véhicule ne devait pas excéder la masse de vingt quatre tonnes, pour pouvoir emprunter les ponts de campagne, et être capable d'une vitesse de 35 km/h sur route. En 1935, suite aux essais de différents prototypes, le projet des usines Krupp fut sélectionné pour la construction en série. Le premier PzKpfW IV « A » sortit d'usine en octobre 1937.
Source: Wikipedia
Wait, Searching AFV Weapons 43 for you...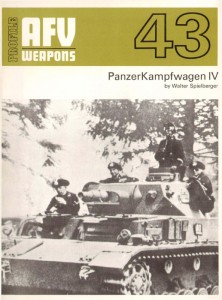 Wait, Searching PanzerKampfwagen IV for you...
Technical specifications : Équipage : 5 (chef de char, pilote, radio, tireur, chargeur) Longueur : 7,02 m (5,92 pour la caisse) Largeur : 2,88 m (3,33 avec les « Schürtzens ») Hauteur : 2,68 m Masse au combat : 25 tonnes Blindage : 80 mm Armement principal : canon de 75 mm KwK 40 L/48 (87 obus) Armement secondaire : deux mitrailleuses MG-34 de 7,92 mm (3150 balles) Moteur : Maybach HL 120 TRM 300 ch ( 220,6 kW) Suspension : Ressort à lames Vitesse sur route : 38 km/h (20 en tout terrain) Puissance massique : 12 ch/tonne Autonomie : 320 km (200 (Ausf. D) et 210 km (Ausf. H)
You can see also :
Find items about "tank panzer iv" on AliExpress:
Views : 200
Find by:
afv-weapons pzkpfw IV
ford m20 armored car italeri
notice maquette mercedes klm cargo
イタレリ 1/72 B-66B