AFV Weapons

Publisher
Profile Publications
Title
Churchill - Sherman Specials
Réf
20
Description

Review on Special Tanks "Churchill Sherman Specials"
The Hobart's Funnies were a small group of battle tanks specially modified by the 79th British Armoured Division and specialists of the Royal Engineers during the Second World War. They are named after Major-General Percy Hobart (1885-1957), a military engineer and commander of the 79th Division, and their "funny" (funny) appearance.
They had been conceived after the lesson of the bad experience of the Dieppe landing pour surmonter les problèmes de la phase d'assaut du débarquement en Normandie de juin 19442,3. Le débarquement allié en Afrique du Nord le 8 novembre 1942 permit de récolter des informations sur la meilleure façon de procéder pour le débarquement de Normandie. Les Hobart's Funnies ont surtout servi sur les plages où les soldats du Commonwealth ont débarqué, lancés en mer dans le cas des chars DD amphibies afin qu'il arrivent en même temps que les premières troupes débarqués, ou déposés pour les autres après les premières vagues d'assaut par des Landing craft tank (LCT).
Source: Wikipedia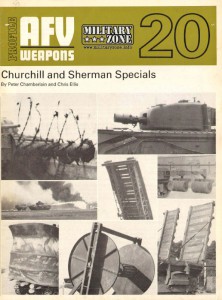 Wait, Searching AFV Weapons for you...

Find kits on eBay:
Search on eBay
Search for what you need, We suggest this but it is you who decide
Find items about "Tank Churchill" on AliExpresS (c):
You can see also :
Related kits:
Views : 338