Wydawnictwo Militaria

Series
Wydawnictwo Militaria
Réf
141
Sujet
Panzer IV - Sdkfz.161
"Period"
WW2
Signed documentation Wydawnictwo Militaria the book "Panzer IV - Wydawnictwo Militaria 141" .
The Panzerkampfwagen IV (PzKpfW IV), souvent appelé Panzer IV était un char d'assaut utilisé par l'Allemagne nazie durant la Seconde Guerre mondiale. Conçu initialement comme char d'appui-feu, avec un canon de 75 mm court, pour le Panzerkampfwagen III, il finit par remplacer ce dernier quand les chars alliés devinrent trop protégés pour celui-ci. Rééquipé avec un canon long antichar, le PzKpfW IV fut le principal char allemand pendant la seconde partie de la guerre avec plus de 9000 exemplaires produits et donna naissance à de nombreuses versions: Désignation d'usine : SdKfz 161, SdKfz 161/1 (canon KwK 40 L/43) et SdKfz 161/2 (canon KwK40 L/48).
Source: Wikipedia
Wait, SearchingWydawnictwo Militaria 141 for you...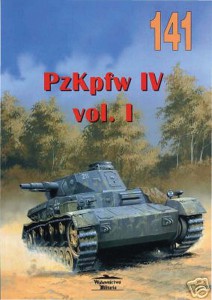 Wait, Searching Panzer IV for you...

Views : 611