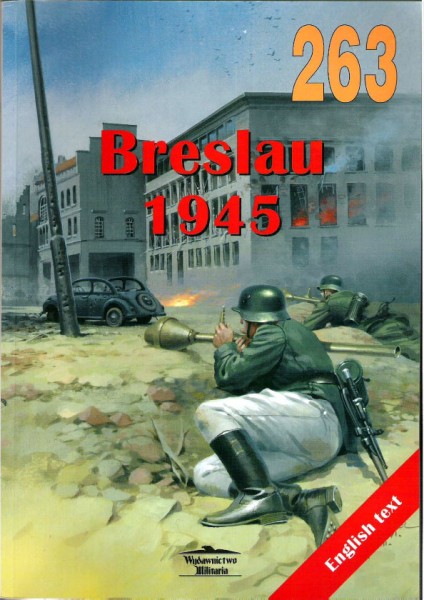 Publisher Militaria

Series
General Military
Période
Seconde guerre mondiale
Subject

Breslau 1945

Réf
263
A documentation signed Publisher Militaria the magazine "Breslau 1945 – Wydawnictwo Militaria 263" .
The battle of Breslau est un siège qui opposa l'Armée rouge à la Wehrmacht en 1945. Il débute le 13 février 1945 et se termine le 6 mai 1945 par une victoire soviétique menant à une reddition allemande. Le siège fut dirigé par le maréchal soviétique Ivan Koniev. Il fut opéré par la 6e armée soviétique et le 1er front ukrainien. Les combats furent acharnés : la ville fut bombardée constamment par l'aviation et l'artillerie soviétique, les troupes allemandes étant décidées à se battre jusqu'au bout. À la fin de la bataille, la ville n'était plus qu'un amas de ruines.
Source: Breslau 1945 sur Wikipedia
Wait, Searching Wydawnictwo Militaria 263 for you…

Find kits on eBay:
Search on eBay
Search for what you need, We suggest this but it is you who decide
Find items about "Breslau 1945" on AliExpresS (c):
You can see also :
Related kits:
Views : 406