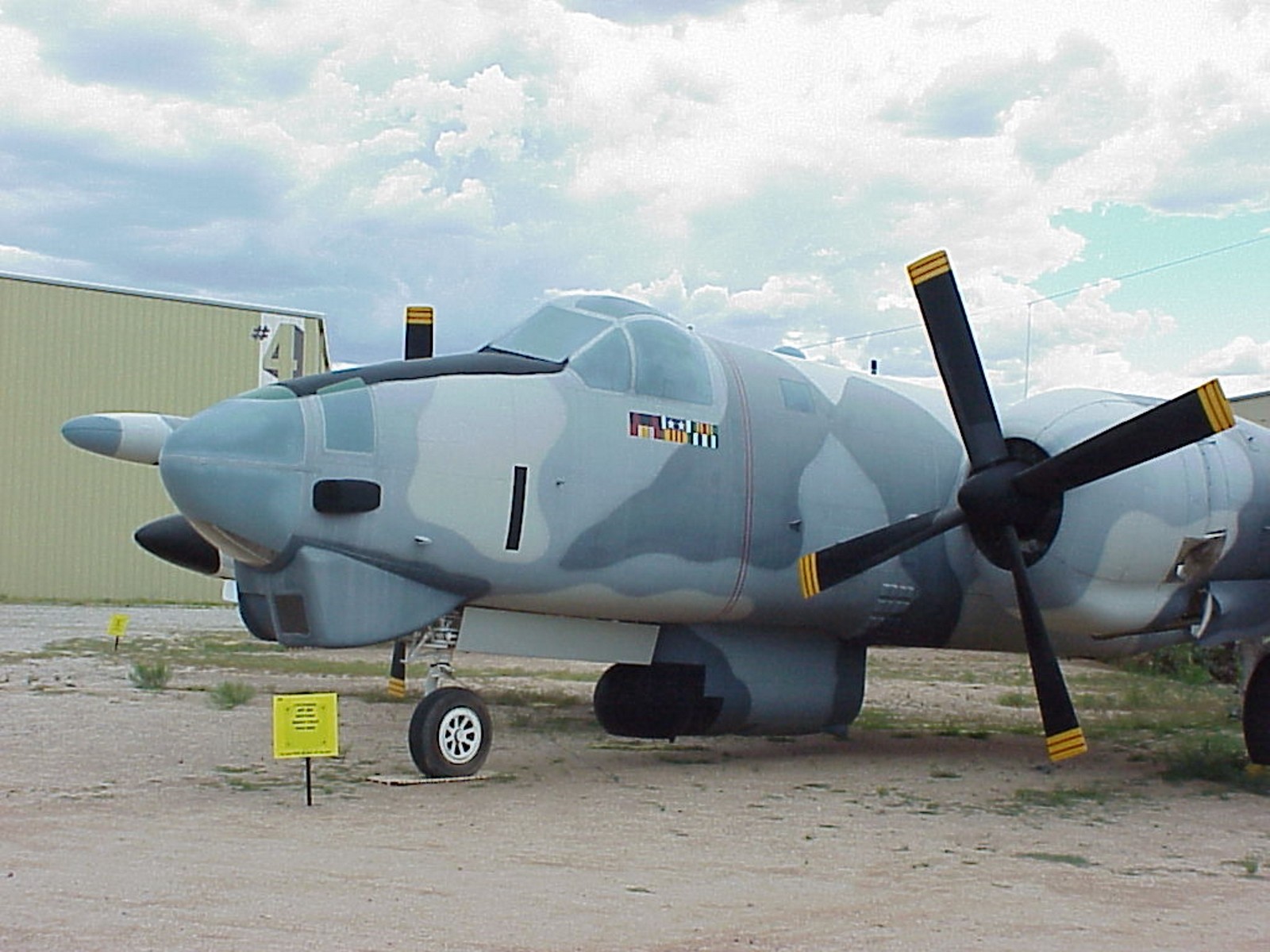 Lockheed P-2 Neptune

Zemlja
Sad
Ulogu

Maritime Patrol and Anti-Submarine Warfare

Prvi let

17 May 1945

Penzionisani

1984 From military use
The Lockheed P-2 Neptune (designated P2V by the United States Navy prior to September 1962) was a Maritime patrol and anti-submarine warfare (ASW) aircraft. It was developed for the US Navy by Lockheed to replace the Lockheed PV-1 Ventura and PV-2 Harpoon, and was replaced in turn by the Lockheed P-3 Orion. Designed as a land-based aircraft, the Neptune never made a carrier landing, although a small number of aircraft were converted and deployed as carrier-launched, stop-gap nuclear bombers which would have to ditch or recover at land bases. The type was successful in export and saw service with several armed forces.
Izvor:

Lockheed P-2 Neptune on Wikipedia
Lockheed P2V-7 (SP-2H) Neptune + Cockpit
Fotograf
Cees Hendriks
Lokalizacija
Nepoznato
Fotografije

56
Wait, Searching Lockheed P-2 Neptune for you…

Lockheed P2V-5 Neptune Walk Around
Fotograf

Bill Maloney

Lokalizacija

Floyd Bennett Field HARP

Fotografije

48
Lockheed P2V-5F Neptune
Fotograf
Vladimir Jakubov
Lokalizacija

Quonset Air Museum

Fotografije
170
Srodni kompleti:
SP-2H Neptune 'New Patrol Scheme'
Hasegava
1:72
Kompletan komplet
Clic za pretragu
Lockheed Neptune Walk Around
Fotograf
Nepoznato
Lokalizacija
Nepoznato
Fotografije

68
Pronađi komplete na eBay-u:
Pretraga na eBay-u
Tražimo ono što vam treba, predlažemo vam ovo, ali vi ste ti ti koji odlučujete
Lockheed P2V-7 Neptune Walk Around
Fotograf

Bill Maloney

Lokalizacija
Nepoznato
Fotografije
25
Možete videti i :
AP-2H Neptune 'Napalm Nellie' Walk Around
Fotograf
Fotios Rouch
Lokalizacija
Nepoznato
Fotografije

31
Find items about "Lockheed" on AliExpresS (c):
Views : 2749