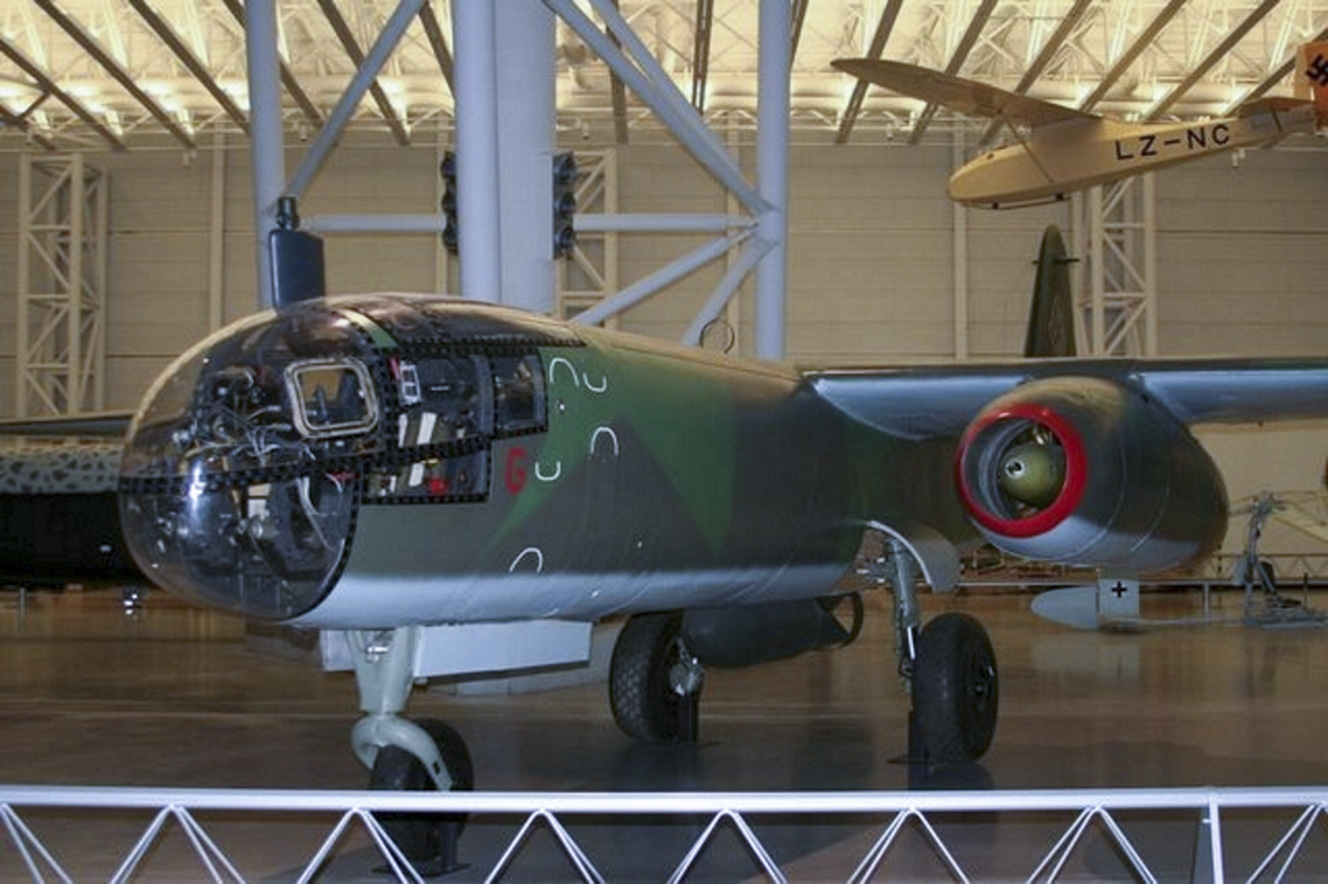 Arado Ar 234 Blitz

Državi
Nacistična Nemčija
Vrsta
Izvidni letalo bombnik
Uvod
september 1944
Zgrajena
214
V Arado Ar 234 Blitz (English: lightning) was the world's first operational jet-powered bomber, built by the German Arado company in the closing stages of World War II. Produced in very limited numbers, it was used almost entirely in the reconnaissance role, but in its few uses as a bomber it proved to be nearly impossible to intercept. It was the last Luftwaffe aircraft to fly over Britain during the war, in April 1945
Arado Ar 234 Blitz Sprehod Okoli
Fotograf
Cees Hendriks
Lokalizacijo
Neznano
Fotografije
72
Počakaj, Iskanje Arado 234 fotografije za vas ...

Povezani kompleti: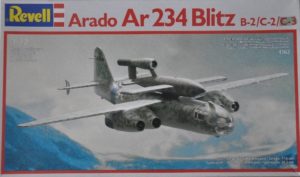 Arado Ar 234 Blitz B-2/C-2/C-3
Revell
4162
1:72
Celoten komplet
Clic za iskanje
Ar 234B Blitz Walk Around
Fotograf
Michael Benolkin
Lokalizacijo
Neznano
Fotografije
25
Poiščite komplete na eBayu:
Iskanje na eBayu
Poiščite, kar potrebujete, predlagamo to, vendar ste vi tisti, ki se odločite
Arado 234 B Walk Around
Fotograf
Unknow
Lokalizacijo
Neznano
Fotografije
26
...
Več informacij:
The Arado Ar 234 Blitz was a groundbreaking aircraft that made history as the first operational jet-powered bomber in the world. It was developed by the German company Arado during the Second World War, and saw limited service in reconnaissance and bombing missions in the final stages of the conflict. The Ar 234 Blitz had a sleek and streamlined design, with two Junkers Jumo 004 turbojet engines mounted under the high wing. It had a top speed of 742 km/h, making it faster than most Allied fighters at the time.
The Ar 234 Blitz had no conventional landing gear, but used a detachable wheeled trolley for takeoff and skids for landing. The pilot sat in a pressurized cockpit with a glazed nose, which provided excellent visibility. The Ar 234 Blitz could carry up to 1,400 kg of bombs on external racks, or two cameras for reconnaissance duties. It also had two rearward-firing cannons for self-defense. The Ar 234 Blitz was a remarkable achievement of German aviation engineering, but it arrived too late and in too few numbers to make a significant impact on the course of the war.
Views : 5475