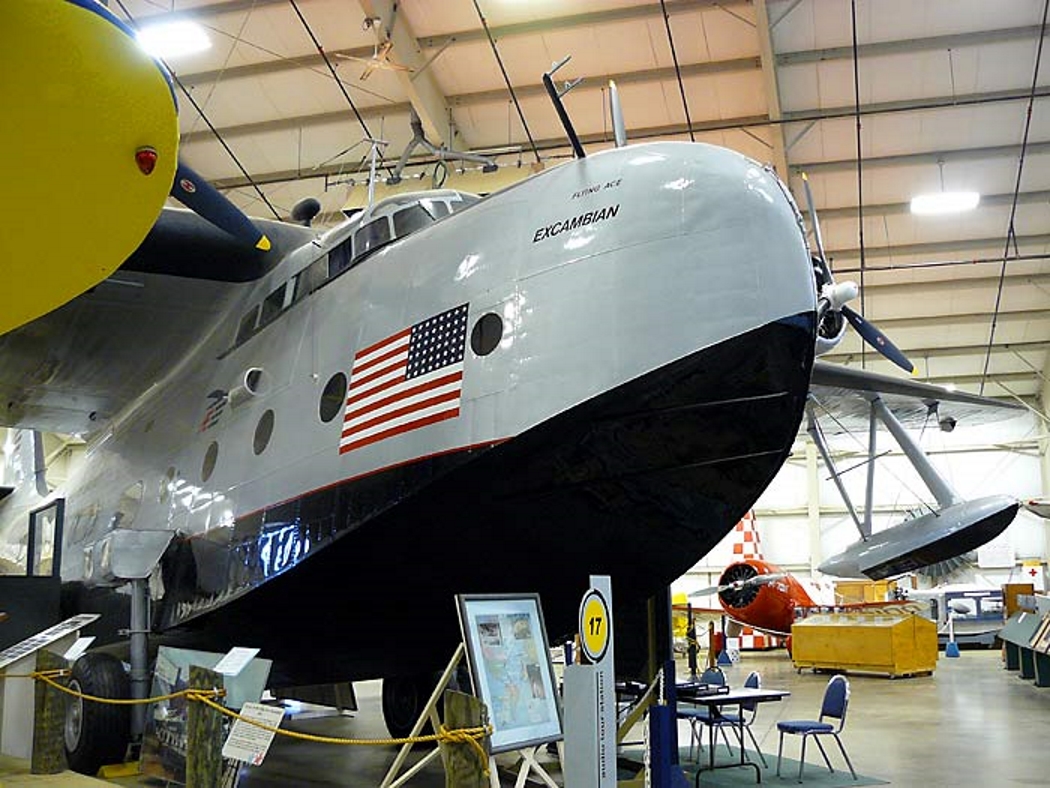 Sikorsky VS-44

Country
USA
Role
Flying boat
First flight
13 August 1937
Built
3
The Sikorsky VS-44 was a large four-engined flying boat built in the United States in the early 1940s by Sikorsky Aircraft. The VS-44 was designed primarily for the transatlantic passenger market, with a capacity of 40+ passengers. Three units were produced: Excalibur, Excambian, and Exeter.
Source:

Sikorsky VS-44 on Wikipedia
Sikorsky VS-44A Flying Boat Excambian Walk Around
Photographer
Bill Maloney
Localisation
New England Air Museum
Photos
30
Wait, Searching Sikorsky VS-44 for you…

Find kits on eBay:
Search on eBay
Search for what you need, We suggest this but it is you who decide
...
Related kits:
Views : 714