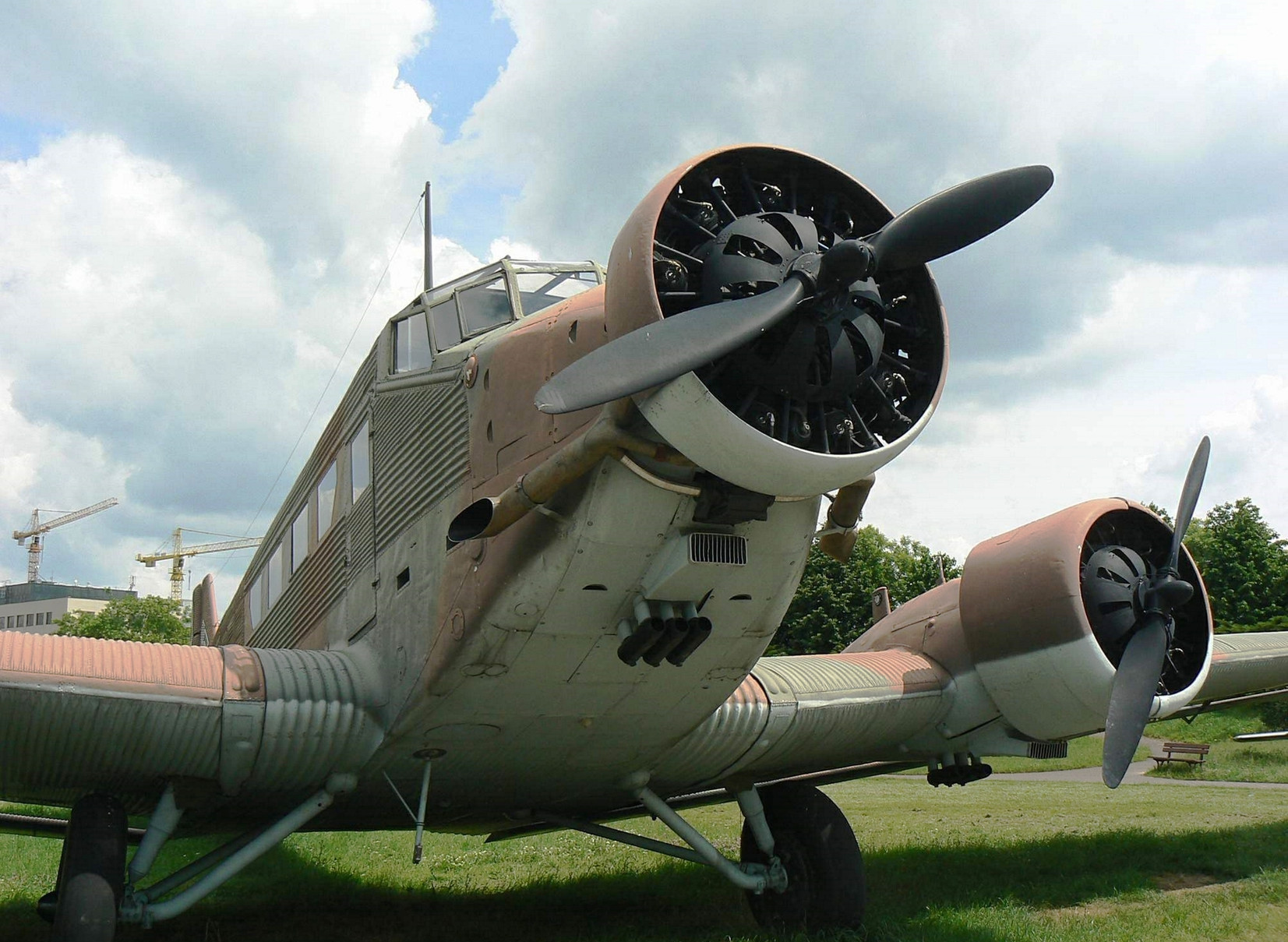 Junkers JU-52

Country
Germany
Type
Trimotor transport aircraft
Produced
1931–1945 (1952)
Built
4845
The Junkers Ju 52 (nicknamed Tante Ju ("Auntie Ju") and Iron Annie) was a German trimotor transport aircraft manufactured from 1932 to 1945. It saw both civilian and military service during the 1930s and 1940s. In a civilian role, it flew with over 12 air carriers including Swissair and Deutsche Luft Hansa as an airliner and freight hauler. In a military role, it flew with the Luftwaffe as a troop and cargo transport and briefly as a medium bomber. The Ju 52 continued in postwar service with military and civilian air fleets well into the 1980s.
Source: Junkers JU-52 on Wiki
Junkers JU-52
Photographer
Unknow
Localisation
Unknow
Photos
32
Wait, Searching Junkers JU-52 for you…

Ju-52/3m Walk Around
Photographer
Vitali Jerin
Localisation
Unknow
Photos
75
Junkers (CASA) Ju-52 Walk Around
Photographer
Cees Hendriks
Localisation
Unknow
Photos
46
Wait, Searching Junkers JU-52 photos for you…

Related kits:
Junkers JU-523M (1Z-AR) Walk Around
Photographer
Miles Lumbard
Localisation
Unknow
Photos
96
Find kits on eBay:
Search on eBay
Search for what you need, We suggest this but it is you who decide
...
Junker Ju 52 CASA 352 L Walk Around
Photographer
Unknow
Localisation
Unknow
Photos
28
Views : 3184