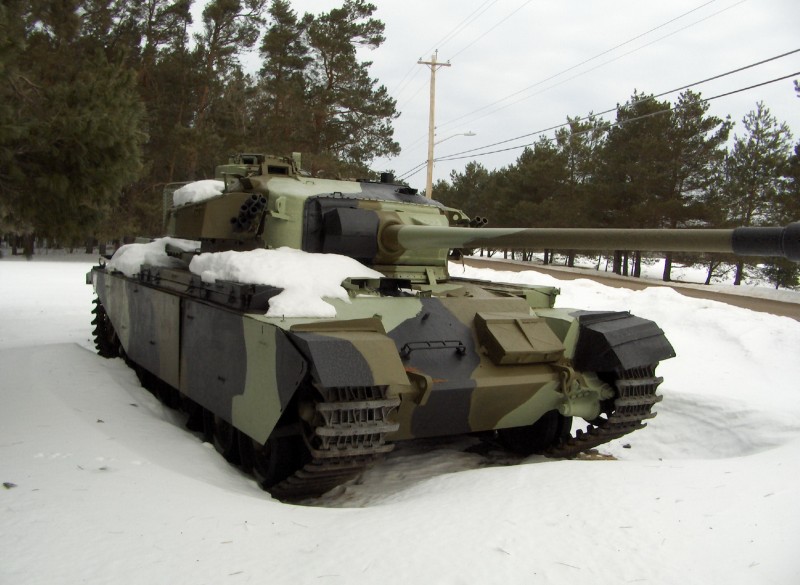 Centurion Mk5

Country
UK
Role
Main battle tank
In service
1946–present
The Centurion was the primary British main battle tank of the post-Second World War period. Introduced in 1945, it is widely considered to be one of the most successful post-war tank designs, remaining in production into the 1960s, and seeing combat in the front lines into the 1980s. The chassis was also adapted for several other roles, and these have remained in service to this day.
Source: Char Centurion on Wikipedia
Centurion Mk5
Photographer
Unknow
Localisation
Unknow
Photos
71
Wait, Searching Centurion Mk5 photos for you…

Spécifications techniques
Équipage
4 hommes (commandant, tireur, chargeur, conducteur)
Longueur
7,82 m
Largeur
4,30 m
Hauteur
3,01 m
Related kits:
Find kits on eBay:
Search on eBay
Search for what you need, We suggest this but it is you who decide
...
Centurion Mk.5 Walk Around
Photographer
Daryl Nightingale
Localisation
Unknow
Photos
91
Views : 3300