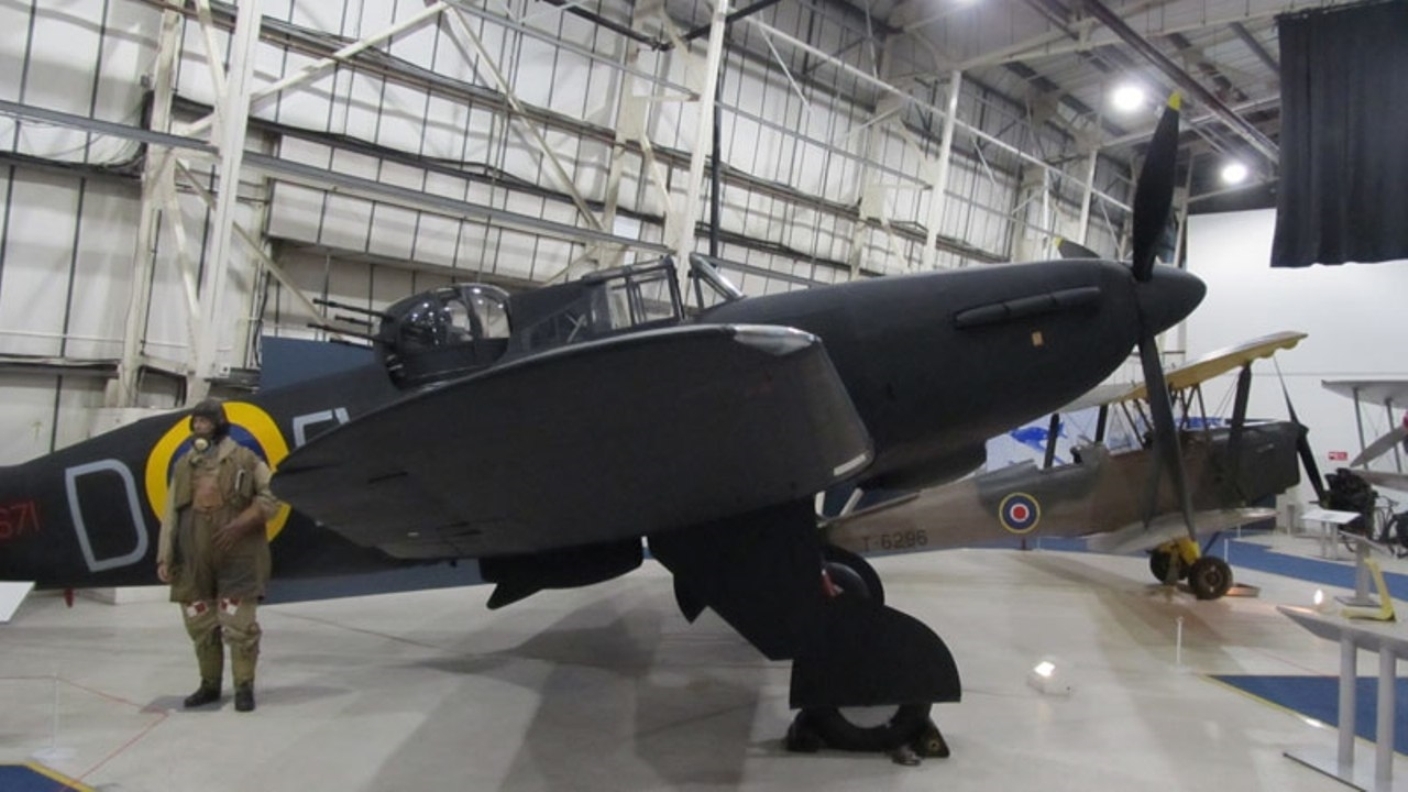 Boulton Paul Defiant

Land
Großbritannien
Rolle

Two-seat fighter, night fighter, trainer

Erstflug

11 August 1937

Gebaut

1064
das Boulton Paul Defiant was a British interceptor aircraft that served with the Royal Air Force (RAF) during World War II. The Defiant was designed and built by Boulton Paul Aircraft as a "turret fighter", without any forward-firing guns, a concept successfully used in the First World War-era Bristol F.2 Fighter and also implemented by the Royal Navy's Blackburn Roc. In combat, the Defiant was found to be reasonably effective at its intended task of destroying bombers but was vulnerable to the Luftwaffe's more manoeuvrable, single-seat Messerschmitt Bf 109 fighters. The lack of forward-firing armament proved to be a great weakness in daylight combat and its potential was realised only when it was converted to night fighting. It was supplanted in the night fighter role by the Bristol Beaufighter and de Havilland Mosquito. The Defiant found use in gunnery training, target towing, electronic countermeasures and air-sea rescue. Among RAF pilots it had the nickname "Daffy".
Boulton Paul Defiant I Walk Around

Fotograf
Cees Hendriks
Lokalisierung
Unbekannter
Fotos
25
Wait, Searching Boulton Paul Defiant for you…

Zugehörige Kits:
Boulton Paul Defiant NF.1
Airfix
1:48
Voller Bausatz
Clic für die Suche
Finden Sie Kits bei eBay:
Suchen bei eBay
Suchen Sie nach dem, was Sie brauchen, Wir schlagen dies vor, aber Sie sind es, die entscheiden
Sie können auch sehen:
Views : 2298