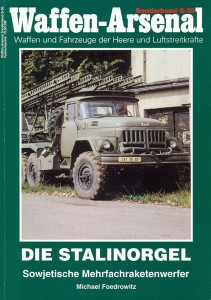 Waffen Arsenal

Series
Waffen Arsenal
Period
Second world war
Topic

Die Stalinorgel

Ref

S-30
A documentation signed Waffen Arsenal the magazine "Die Stalinorgel – Waffen Arsenal Sonderband 30" .
La Katyusha (en russe Катюша), diminutif russe de Catherine, est le surnom donné par les Soviétiques à un lance-roquettes en rafales de la Seconde Guerre mondiale. Ce nom vient de la chanson traditionnelle Katioucha. Surnommé par les Allemands « orgue de Staline » (Stalinorgel) because of its characteristics, it consisted of a truck pulling the rockets burst. Several batteries of Katiouchas were generally in line with the purpose of creating a barrage of fire and destruction very important. Their formidable firepower was nevertheless impaired by a strong inaccuracy tir.
Wait, Searching Waffen Arsenal Sonderband 30 for you...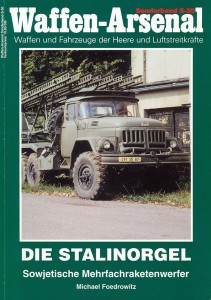 Wait, Searching Stalinorgel for you...
You can see also :
Views : 359
Find by:
orgue de staline - katioucha - 1/35 italeri
stalinorgel katjuscha 1-72 bilder
ссср ракети катуша 1942