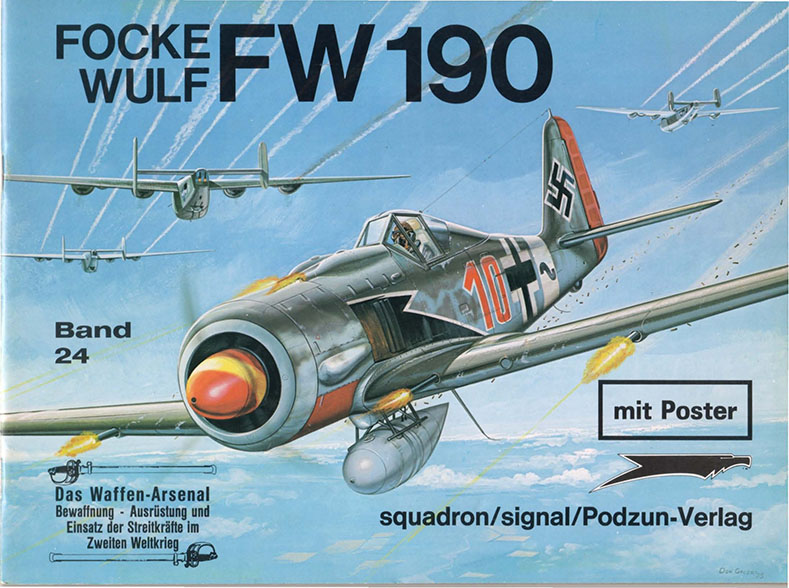 Waffen Arsenal

Editor
Waffen Arsenal
Subject

Focke-Wulf Fw 190

Réf

024
A documentation signed Waffen Arsenal the review "Focke-Wulf Fw 190 – Waffen Arsenal 024" .
The Focke-Wulf Fw 190 Würger was a fighter-bomber single-seater single-engine, used by nazi Germany during the Second world War, from 1941 until 1945. He never managed to completely replace the Messerschmitt Bf 109 as the main fighter of the German Luftwaffe, although it was higher. It was produced more than 20 000 copies. Thanks to its versatility following a modular construction, it gave birth to a large number of models were derived that allowed him to replace the Junkers Ju 87 (Stuka) as air support to ground troops, and the Messerschmitt Bf 110 as a heavy fighter to combat the bombers, when these last two planes were become much too vulnerable to continue to be sent into combat. It was the first true fighter-bomber of the Luftwaffe.
Source: Focke-Wulf Fw 190 on Wikipedia
Wait, Searching Waffen Arsenal 024 for you...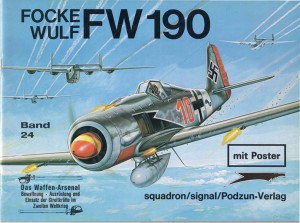 Wait, Searching Focke-Wulf Fw 190 for you…

[AFG_gallery lestags='fw190′]
You can see also :
Find items about "Focke-Wulf" on AliExpress:
Views : 477