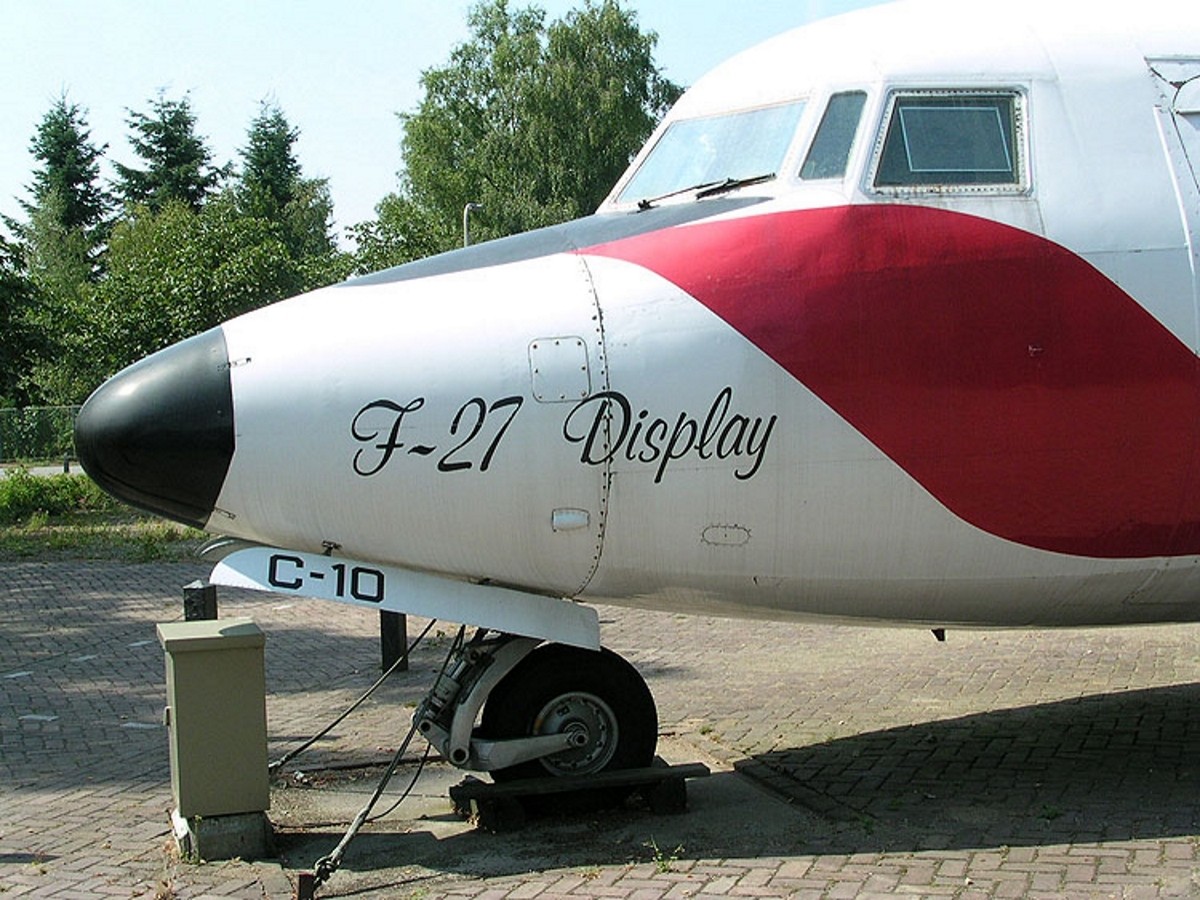 Fokker F27 Friendship

Državi
Nizozemska
Vlogo
Letalo
Prvi let

24 November 1955

Zgrajena
586
V Fokker F27 Friendship is a turboprop airliner developed and manufactured by the Dutch aircraft manufacturer Fokker. It has the distinction of being the most numerous post-war aircraft to have been manufactured in the Netherlands; the F27 was also one of the most successful European airliners of its era.
Fokker F27 Friendship
Fotograf
Neznano
Lokalizacijo

Militaire Luchtvaart Museum in Soesterberg, Netherlands

Fotografije
57
Wait, Searching Fokker F27 Friendship for you…

Povezani kompleti:
Poiščite komplete na eBayu:
Iskanje na eBayu
Poiščite, kar potrebujete, predlagamo to, vendar ste vi tisti, ki se odločite
...
Wait, Searching Fokker for you…

Več informacij:
The Fokker F27 Friendship was a successful turboprop airliner that was developed and manufactured by Fokker, a Dutch aircraft company. It was designed to replace the older piston-engine airliners, such as the Douglas DC-3, and to offer better performance, comfort and safety. The Fokker F27 was powered by two Rolls-Royce Dart engines, which gave it a cruising speed of 516 km/h and a range of 1,826 km. It had a high-wing configuration and a pressurized cabin that could accommodate up to 56 passengers. The Fokker F27 made its first flight in 1955 and entered service in 1958 with Aer Lingus, the first customer. It was also licensed to Fairchild, an American aircraft manufacturer, which produced its own version called the Fairchild F-27 and later developed a stretched variant called the Fairchild FH-227.
The Fokker F27 was one of the most popular European airliners of its era, with 586 units built by Fokker and 207 units built by Fairchild. It was used by many airlines around the world for regional and domestic flights, as well as by some military and government operators. The Fokker F27 was also adapted for cargo and other special missions. The production of the Fokker F27 ended in 1987, but some of them are still flying today. The Fokker F27 was succeeded by the Fokker 50, a modernized version that was introduced in 1987.
Ogledov : 1200