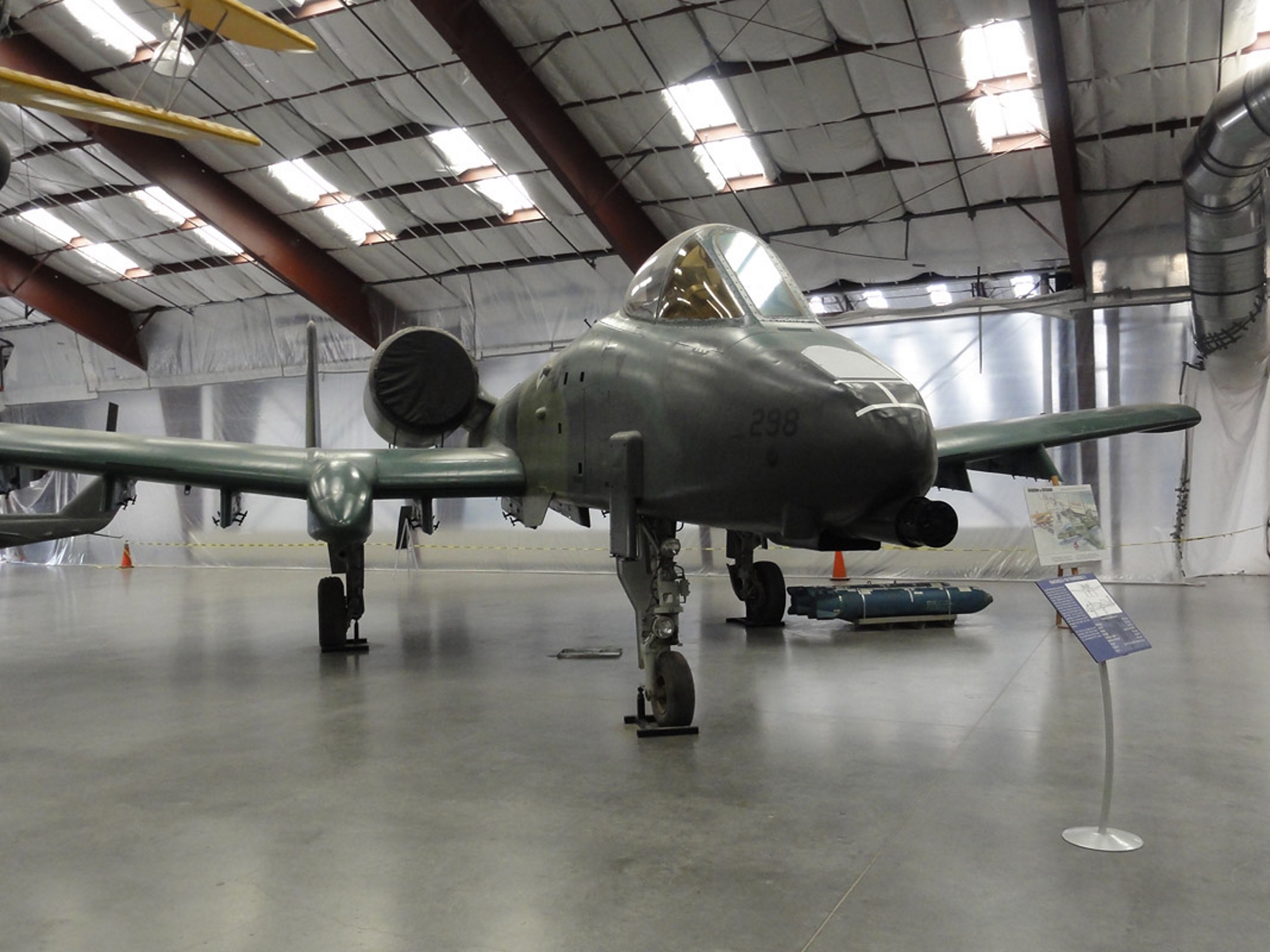 Fairchild Republic A-10 Thunderbolt II

Država
Združene Države Amerike
Vrsta
Bombniki
Prvi polet

10 May 1972

Zgrajena

716
Galerija a Fairchild Republic A-10 Thunderbolt II, The Fairchild Republic A-10 Thunderbolt II is a single seat, twin-engine, straight wing jet aircraft developed by Fairchild-Republic for the United States Air Force. Its official name comes from the Republic P-47 Thunderbolt, a fighter particularly effective at close air support. The A-10 is more commonly known by its nicknames "Warthog" or "Hog". The A-10 was designed for close-in support of ground troops, close air support, providing quick-action support for troops against helicopters, vehicles, and ground troops. It entered service in 1976 and is the only production-built aircraft that has served in the USAF that was designed solely for CAS. Its secondary mission is to provide forward air controller – airborne (FAC-A) support, by directing other aircraft in attacks on ground targets. Aircraft used primarily in this role are designated OA-10.
Fairchild Republic A-10 Thunderbolt II – WalkAround
Fotograf
John Pekel
Lokalizacija
Neznani
Fotografije
33
Wait, Searching Fairchild Republic A-10 Thunderbolt II photos for you…

Infos
Vlogo

Fixed-wing close air support, forward air control, and ground-attack aircraft

Proizvajalec
Fairchild Republic
Prvi polet

10 May 1972

Uvod

March 1977

Stanje
V storitev
Proizvaja

1972–84

Število zgrajena

716
Fairchild Republic A-10C Strele II
Fotograf
Neznani
Lokalizacija
Neznani
Fotografije
79
A-10A Thunderbolt II (75-0298) Walk Around
Fotograf
Shawn Antune
Lokalizacija
Neznani
Fotografije
121
Povezani sklopi:
A-10A Strele II
Akademija
1:72
Celoten komplet
Clic za Iskanje
Republic A-10 Thunderbolt II Walk Around
Fotograf
Bill Maloney
Lokalizacija
Neznani
Fotografije
30
Našli kompleti na eBay:
Iskanje na eBay
Iskati tisto, kar potrebujete, priporočamo, da to, vendar to je vas, ki se odločijo,
A-10 Thunderbolt II Walk Around
Fotograf
Mike Dougherty
Lokalizacija
Neznani
Fotografije
43
Vidite lahko tudi :
Fairchild Republic A-10 Warthog (Thunderbolt II) Walk Around
Fotograf
Bill Maloney
Lokalizacija
Neznani
Fotografije
32
Views : 4729