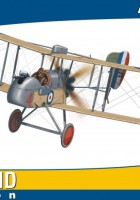 Eduard

Ref
8443
Vrsta
Vojaški Model
Lestvica
1/48
Temo

Airco DH-2 Vikend Edition
Model blagovne znamke Eduard komplet: Airco DH-2 WeekEnd Edition – Eduard 8443.
The Airco DH.2 was a single-seat biplane "pusher" aircraft which operated as a fighter during the First World War. The Weekend edition brings you the cheap variant of Eduard kit Airco DH-2 in 1/48 scale. User friendly decals in high quality are designed and printed by Eduard. This kit, in very fair price, contains neither photo-etch, or the painting mask.
Počakajte, Iskanje Eduard 8443 za vas...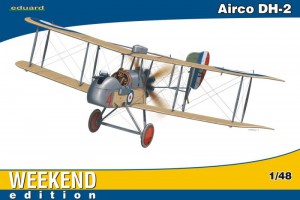 Počakajte, Iskanje Airco DH-2,Airco za vas...
Vidite lahko tudi :
Views : 352
Iskanje z:
eduard 8443
dh2 eduard
Airco DH-2 8443
エアコーDH2
1/48 威塞克斯 UH 5
airco dh 2 au 1 48
eduard 35787 エッチング
eduard profipack nieuport
eduard エデュアルド DH-2
escala 1/48 eduard 8010 morane-saulnier
kit amelioration dh 2
dh-2 エッチング
dh-2 walk around
dh-2 1/48
dh 2 airco walkaround
AIRCO DH2 WALK AROUND
airco dh2 photo etch
airco dh-2 walk around
1:48 eduard airco dh-2
タミヤ ファモ ディテールアップパーツエドゥアルド